CARING THROUGH COMPASSION & EXCELLENCE
Our mission is to build a healthier life for you with compassion and excellence.  
To keep you out of hospital where possible. 
To serve in a way that is responsive to your changing needs. 
To holistically promote physical, emotional and spiritual health. 
To extend our care to our neighbouring pacific islands. 
To be responsible stewards of the environment, economic resources and societal roles.
Our vision is to deliver healthier lives to our Brisbane community now and to the Pacific Islands in the medium term.
Achievement of AGPAL accreditation reassures you that our doctors and practice team are committed to providing you with high quality health care in a safe environment.
Next time you visit our practice be sure to look out for the AGPAL Accredited General Practice Symbol (below) or our accreditation certificate. Our practice team is proud of this achievement and as part of this process we continuously strive to make quality improvements to better your patient experience.

Australian General Practice Accreditation Limited (AGPAL) is a not-for-profit independent provider of general practice accreditation in Australia. To learn more about the benefits of accreditation to you, your family and the Australian community click here or visit www.agpal.com.au.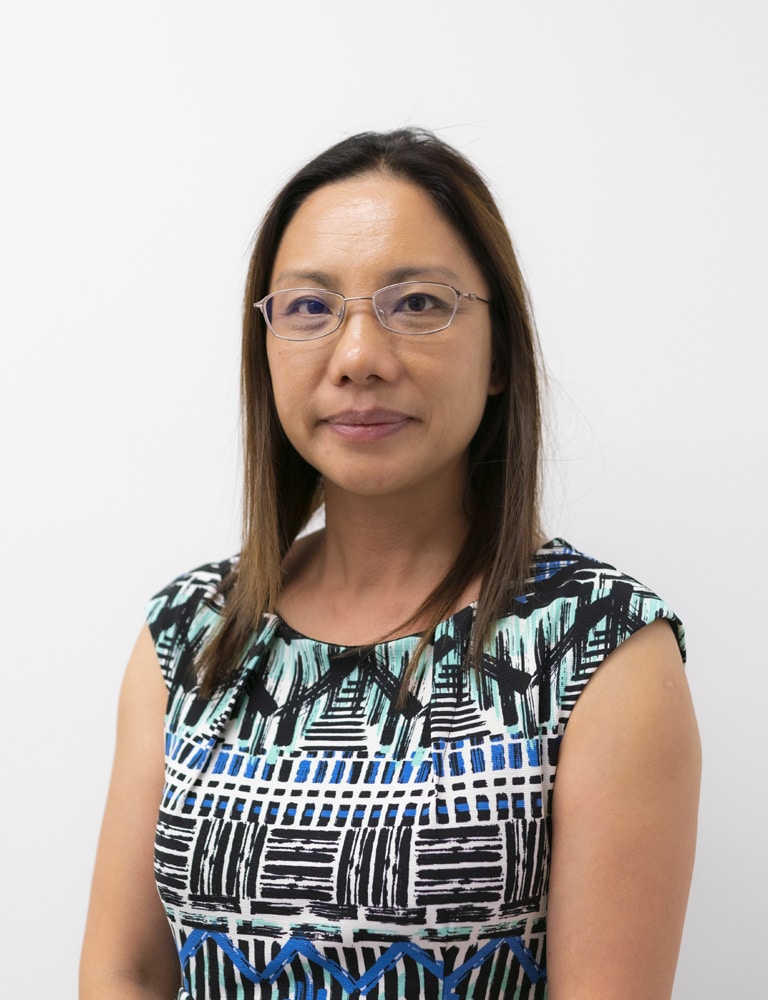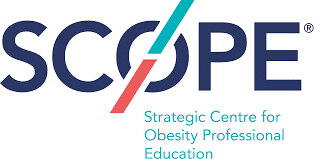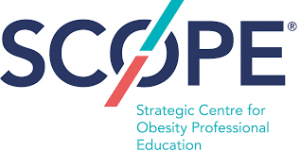 Director | General Practitioner
MBBS (Qld) FRACGP
University of Queensland Senior Lecturer (Academic Title Holder)
Dr Linh is an experienced and caring GP who loves General Practice for the variety and the continuity of care she is able to provide. She is passionate about helping her patients improve their health care journey through compassion, collaboration and better clinical outcomes. Dr Linh has a keen interest in paediatrics, women's health and wellbeing, mental health concerns and chronic medical conditions. She has obtained her Certificate of Sexual and Reproductive health with Family Planning Queensland and is trained in Implanon insertions.
Dr Linh trained as a GP with Special Interest in Diabetes (GPwSI – Diabetes) at UQ Health/Griffith University Logan Campus.  A Queensland Health initiative to improve the health of Metro South patients with diabetes. 
Other interests include outpatients alcohol dependence management using medications, psychological strategies, and repetitive Transcranial Magnetic Stimulation if there is co-existing major depression.
Currently, Dr Linh is doing ADHD shared-care with the Paediatricians for patients under 16 years old.  Adult ADHD shared-care with your Psychiatrist is on a case by case basis.
Dr Linh has volunteered in overseas medical missions which has motivated her to seek opportunities to serve similar communities in the pacific. She has lived in Brisbane most of her life, busy raising three children with her husband. In her spare time, she enjoys gardening, travelling and catching up with friends and family.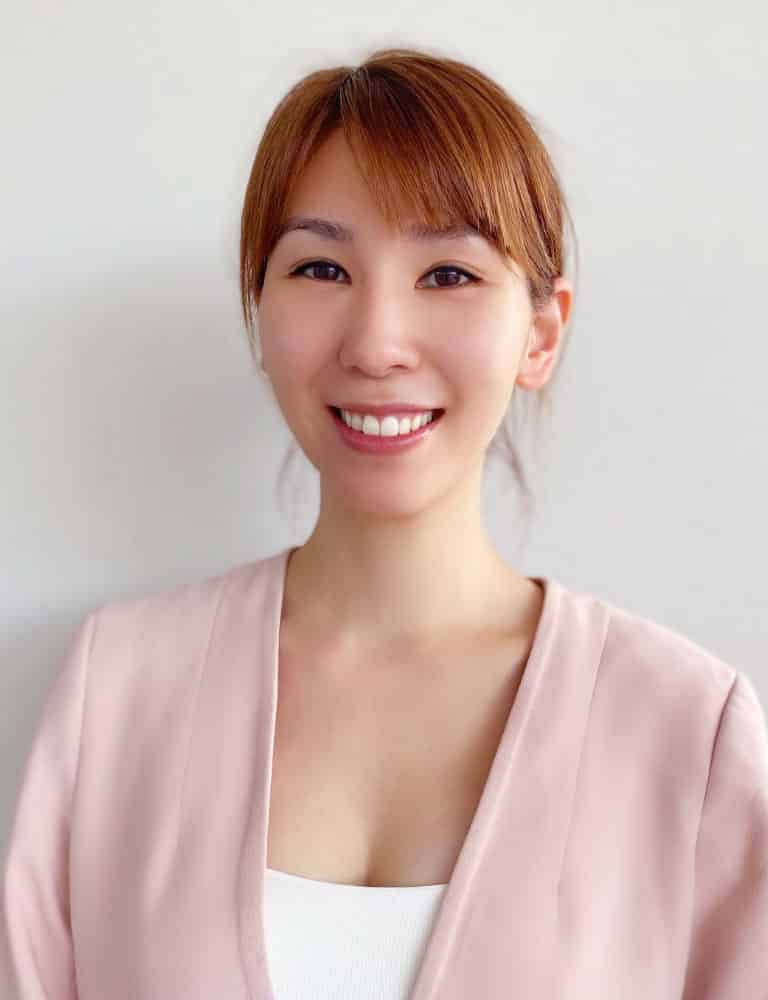 General Practitioner | Skin Cancer & Cosmetic Doctor
MBBS I FRACGP I Member of Australasian College of Aesthetic Medicine
Dr Tina was born in Taiwan and grew up in New Zealand. She graduated from Beijing University in 2010 and has since attained fellowship of the Royal Australian College of General Practitioners.
Dr Tina specialises in all aspects of skin cancer and aesthetic medicine. She is trained in a broad range of non-surgical facial rejuvenation treatment to help you look more youthful and to prevent visible signs of ageing. 
Her focus is to provide an individualised and evidence-based treatment plan to help her clients achieve their desired aesthetic result. A complimentary consultation will be offered prior to all treatments. 
Additionally, Dr Tina has been trained in cervical screening; STI screening; contraceptive implant removal and insertion; hormonal IUD removal and insertion; and vulval skin examinations.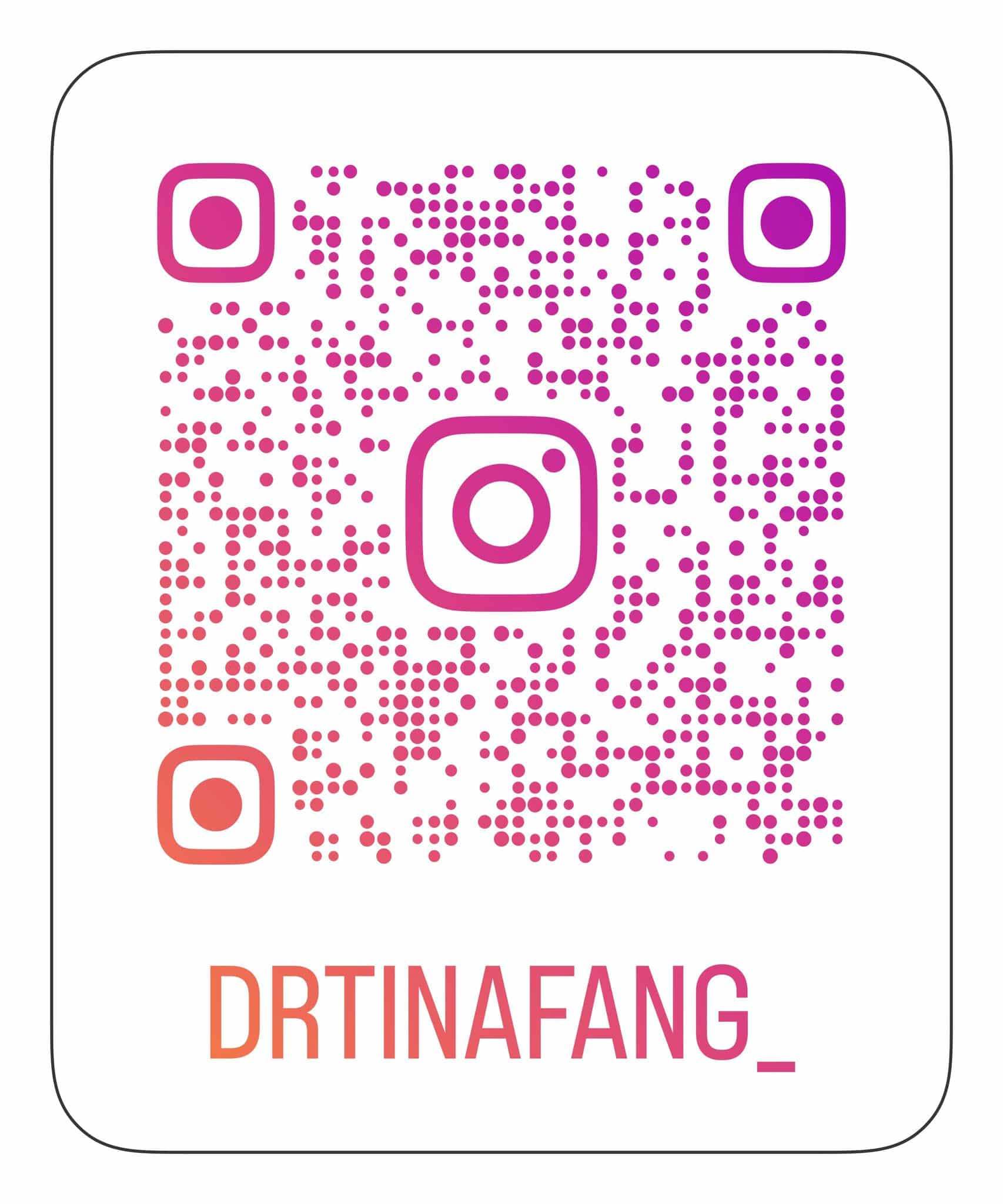 Dr Tina Fang's Instagram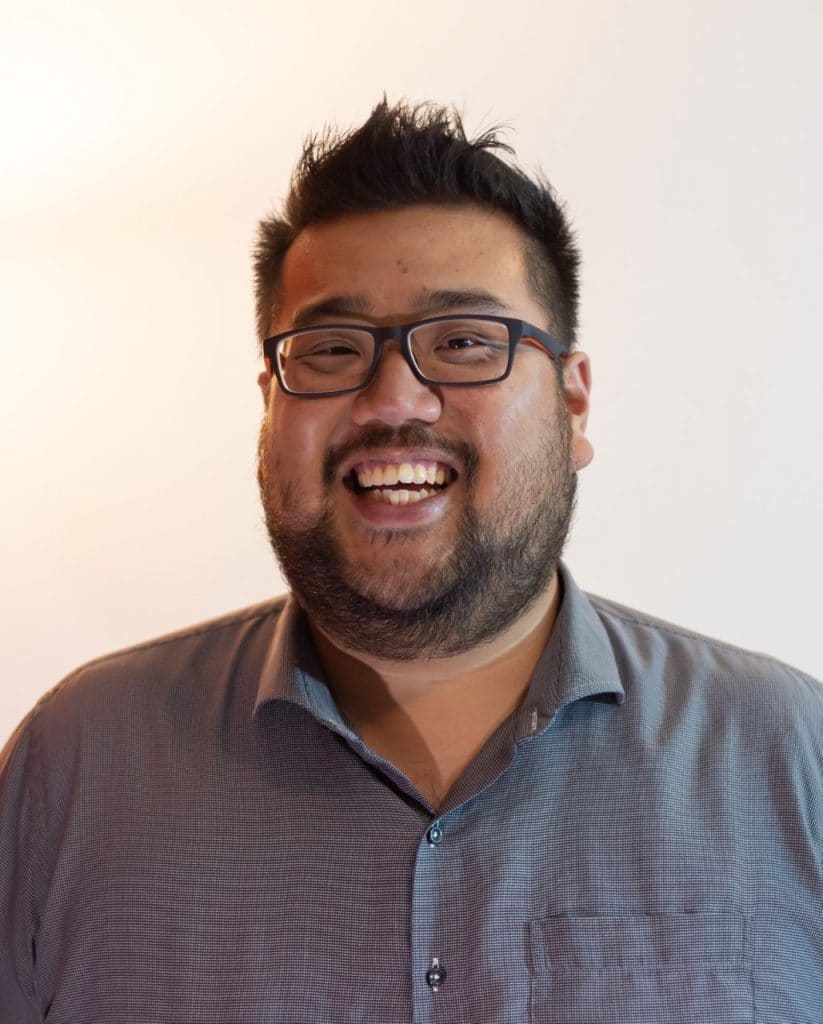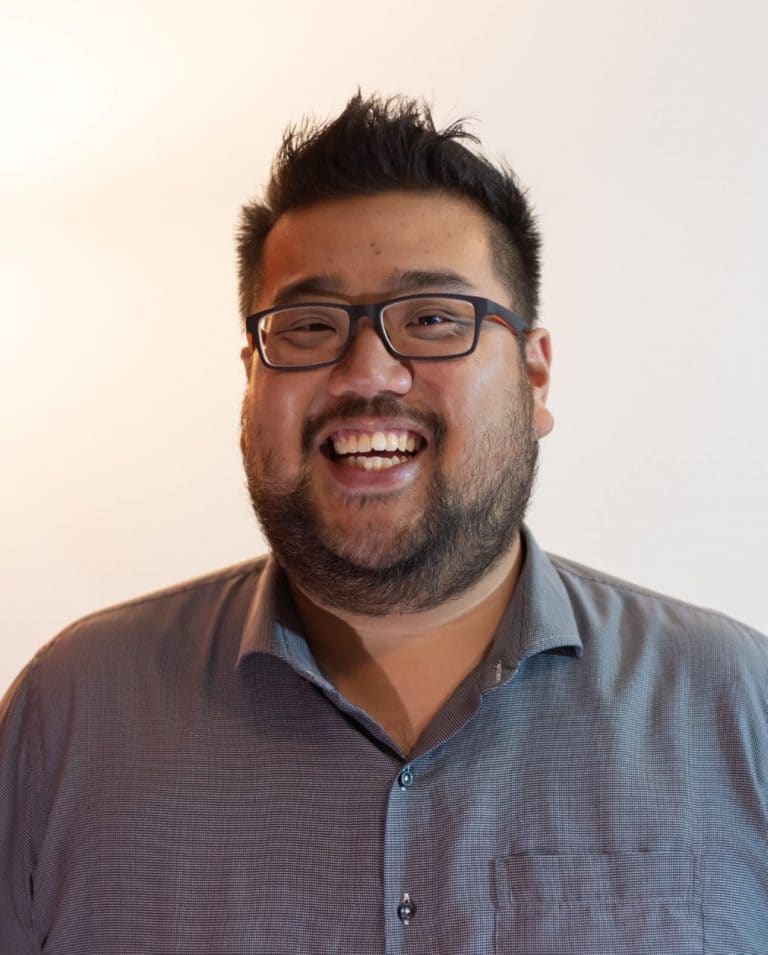 General Practitioner | MBBS, FRACGP
Dr Alex is an accomplished GP, with years of experience in General Practice. Having grown up in Brisbane, he moved interstate for medical school and he has spent the better part of a decade as a doctor in rural and regional NSW.
He has experience in men's health, children's health, mental health, travel medicine, chronic disease management and corporate health. Currently, Dr Alex is doing ADHD shared-care with the Paediatricians for patients under 16 years old.
Dr Alex is compassionate, collaborative and focused on achieving great clinical outcomes for his patients.
He loves travelling and experiencing the world with his family and friends.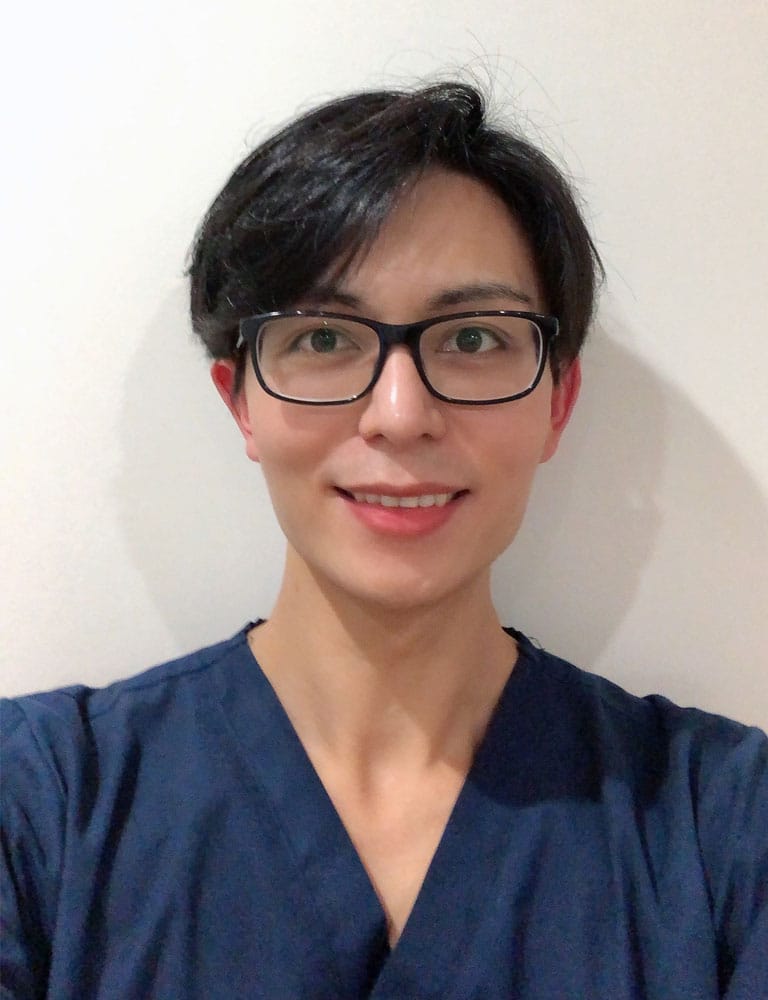 General Practitioner | BBiomed, MD, FRACGP
Dr Alvin has experience working in hospitals and general practices in rural Victoria and Queensland. During his time within the hospitals, he completed terms in general medicine, general and plastic surgery, anaesthetics, emergency medicine and paediatric ear, nose and throat surgery, before transitioning to General Practice.
He is enthusiastic about all aspects of medicine with a particular interest in skin cancer and dermatology.
Dr Alvin speaks English & Japanese.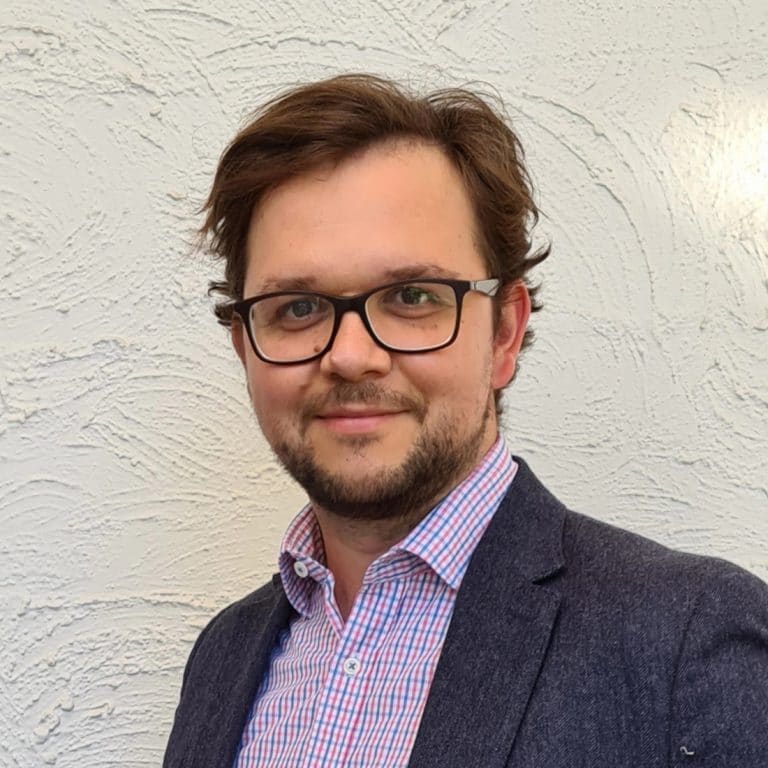 General Practitioner | MBBS, FRACGP
Dr Jamie is our experienced and warm-hearted GP. He is interested in all aspects of general practice and has experience in family medicine, Indigenous health, and refugee health. He takes a holistic and patient-centred approach to medicine and believes in empowering patients to make decisions about their own health.
Dr Jamie trained as a GP with Special Interest in Diabetes (GPwSI – Diabetes) at UQ Health/Griffith University Logan Campus.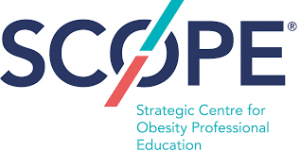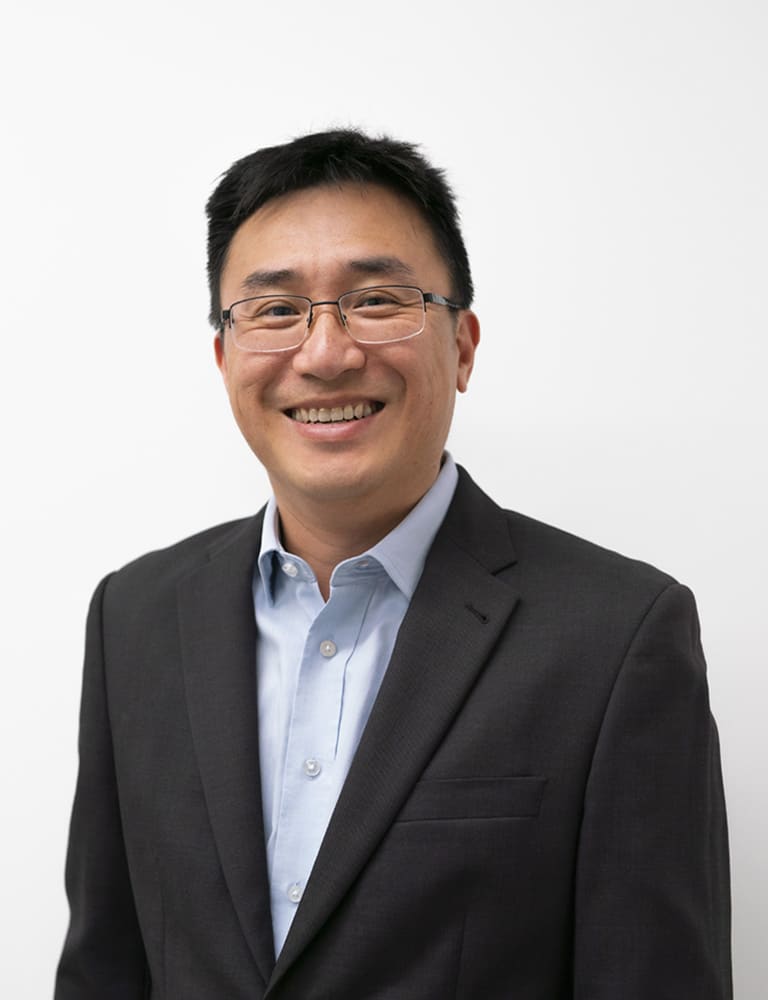 Dr. Ian Cheung (QCOS Spine)
Director, Orthopaedic Surgery - Spinal Surgery, Orthopaedics, Spine Surgery
Dr Cheung has an interest in all areas of adult spinal conditions, and utilises both open and minimally invasive techniques in the management of acute and chronic spinal disorders. His practice encompasses the management of cervical, thoracic and lumbar conditions including: disc protrusions, radiculopathies, nerve entrapment syndromes; degenerative disc disease and arthritic conditions; spinal deformities (spondylolisthesis, scoliosis, kyphosis), trauma, infections, and, tumour
Dr Ian Cheung obtained his undergraduate medical degree at The University of Queensland before completing a fellowship in orthopaedic surgery through the Royal Australasian College of Surgeons. Further subspecialty training was undertaken at the Singapore General Hospital which is considered a regional centre for minimally invasive spinal surgery and spinal deformity surgery. Upon his return to Brisbane, Dr Cheung completed a second post-graduate fellowship in spinal surgery.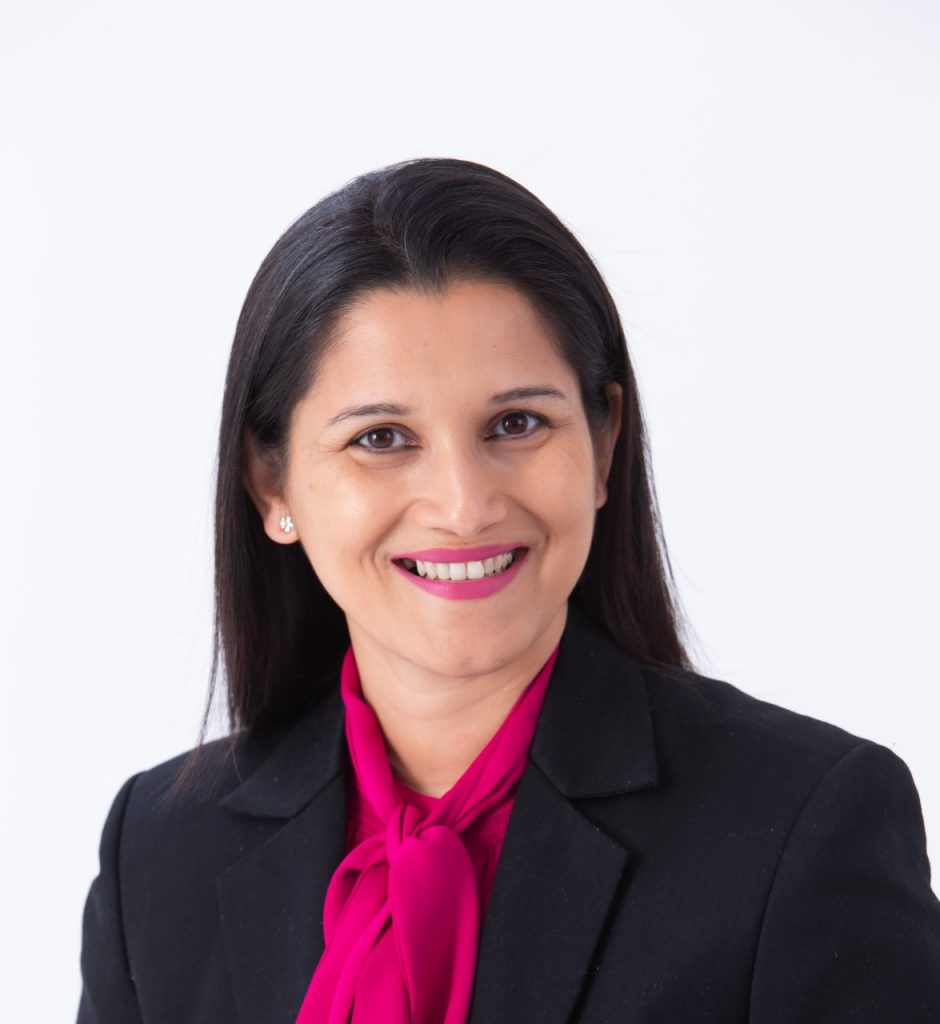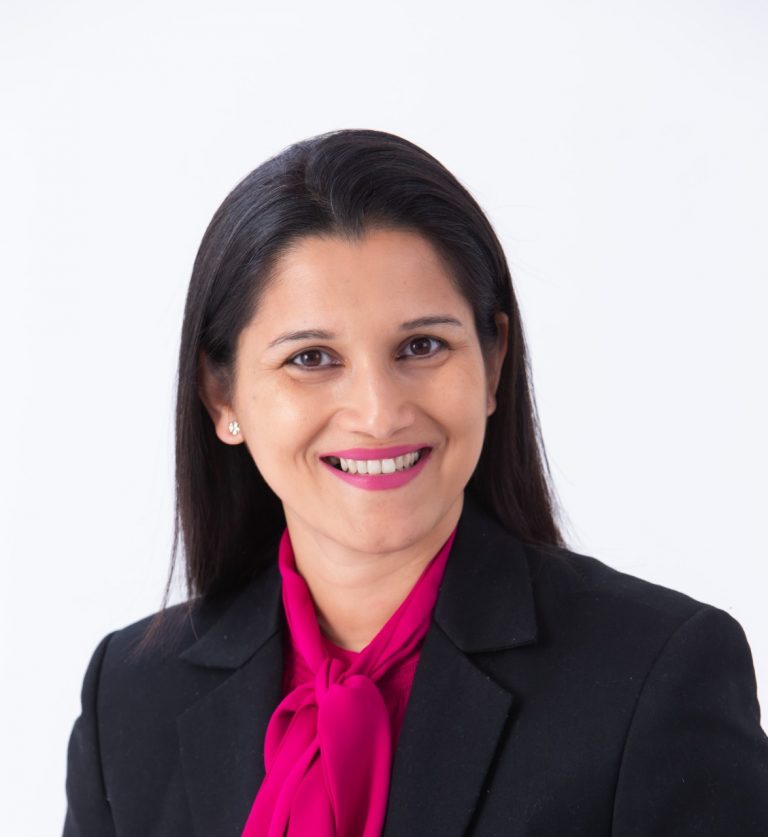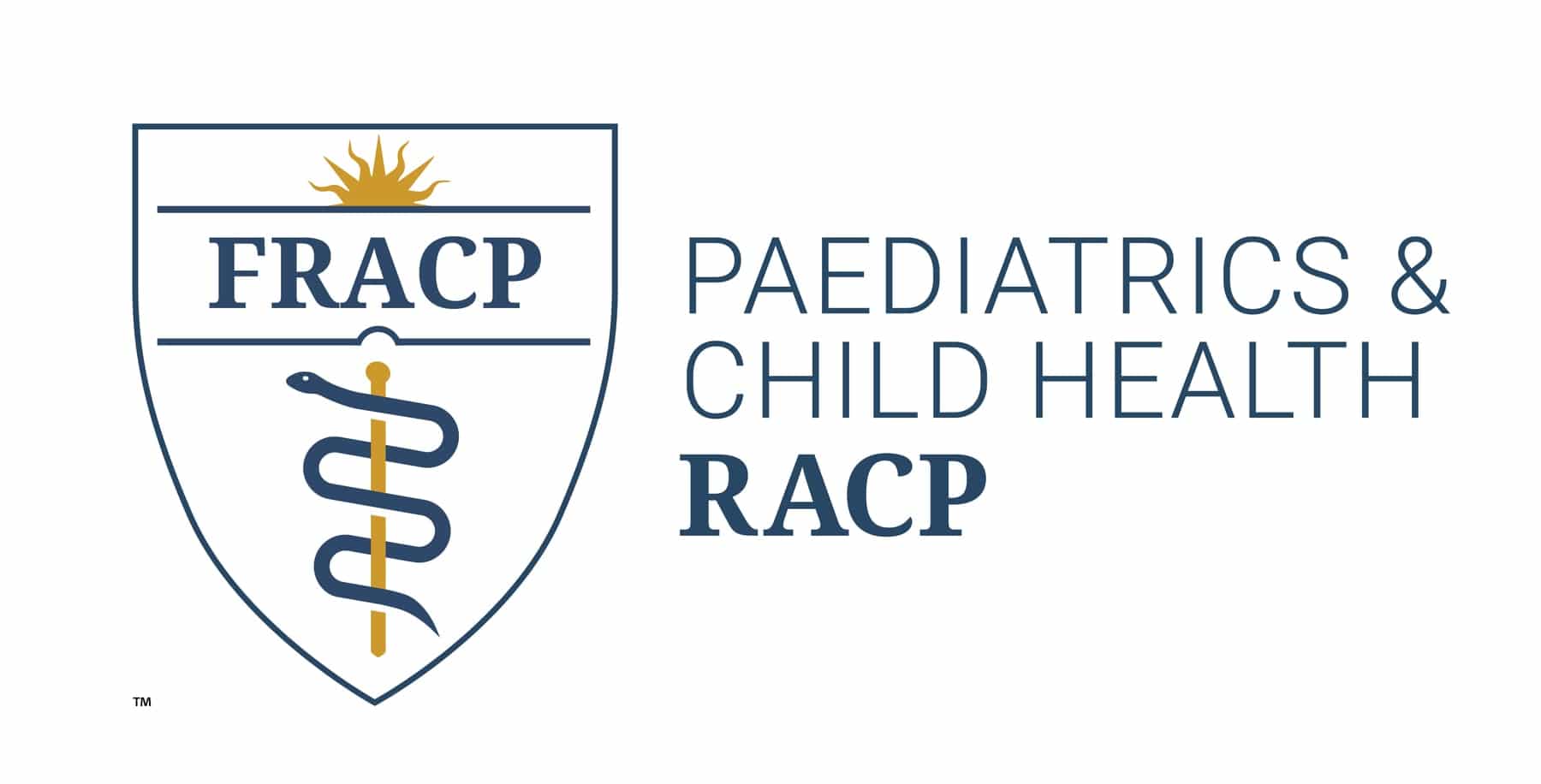 General Paediatrician
FRACP
Dr. Suparna Vaidya is a dedicated General Paediatrician providing paediatric care for children of all ages from newborn through to adolescence.
Dr. Vaidya's paediatric expertise includes management of a broad range of paediatric issues including newborn and infant feeding problems, settling and sleeping issues, rashes, eczema, food intolerance and allergies, constipation, bed-wetting, wheeze and asthma, poor Growth, Developmental and Behavioural concerns as well as care of children with complex medical needs and Chronic conditions.
Dr. Vaidya recognises the importance of holistic family-centred care. She believes that effective communication with families and understanding their goals, values, and preferences is the heart of Paediatric Medicine. Dr. Vaidya's clinical care model involves an evidence-based approach to diagnosis, treatment, and management.
Dr. Vaidya can facilitate well-co-ordinated and high-quality care by working in close collaboration with other care providers like allied health therapists, GPs, Specialists, and other support services to achieve the best outcomes for your child.
Dr. Vaidya holds a Bachelor of Medicine, Bachelor of Surgery (MBBS) which she completed in India. She has over a decade of experience working in Paediatrics both in the UK and Australia. She holds a Fellowship in General Paediatrics with The Royal Australasian College of Physicians (FRACP).
She has trained in many hospitals in Brisbane including the Queensland Children's Hospital, Mater Mothers Hospital, Royal Brisbane and Women's Hospital, The Prince Charles Hospital, Redlands Hospital, and Logan Hospital. She also enjoyed working in Rockhampton Hospital which was a part of her Rural Training.
She is passionate about Children's Rights and Welfare and since an early age was involved in Social work with the Youth Red Cross Society in India including the Pulse Polio immunisation programme, Blood Donation campaigns  and volunteer work for Child health organisations. This is when she discovered her passion for Paediatrics.
Being a mother herself, she recognises and appreciates the many challenges of parenting. She is fluent in three languages namely English, Hindi, and Marathi, and can also understand Telugu. Her hobbies include baking, oil-painting and yoga.
Working as a Paediatrician is immensely rewarding for Dr. Vaidya and she is enthusiastic and committed to delivering the best healthcare for your child.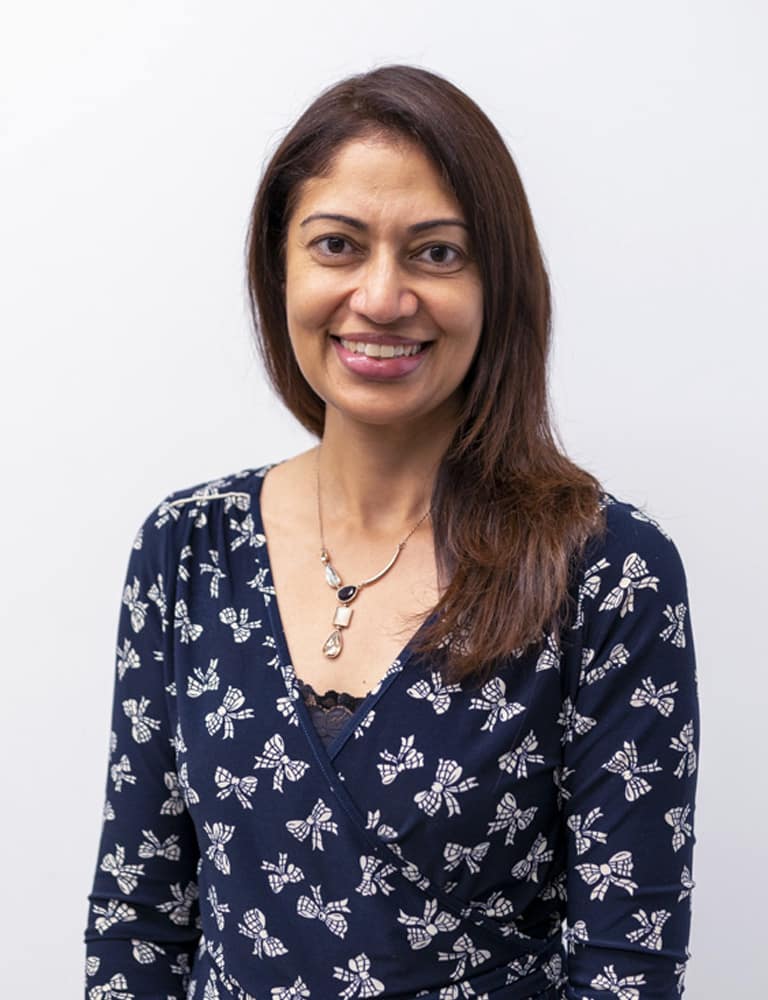 Endocrinologist
MBBS, FRACP
Dr Shenaz Seedat completed her Medical degree at The University of Queensland and then underwent Specialist training in Endocrinology at the Princess Alexandra Hospital and Greenslopes Private Hospital, completing this in 2010. She had an established practice in Brisbane prior to relocating overseas in 2013, and has recommenced consulting at Greenslopes Private Hospital since her return in December 2020.
Having gained a wide range of up-to-date expertise while abroad, Dr Seedat is excited to consult in Brisbane again, offering the highest standard of care to her patients. She has extensive experience in a range of endocrine disorders, including continuous glucose monitoring and insulin pump therapy. She believes that optimisation of patient care results from individualisation and education, and actively involves her patients in their healthcare decisions. 
Dr Seedat enjoys teaching medical students and junior medical staff. She also regularly provides endocrine presentations for medical professionals and is a member of the Endocrine Society (USA).
Dr Seedat is available for telehealth consultations and welcomes enquiries on her mobile phone to discuss individual patient care or for general advice.
Special Interest:
Type 2 diabetes, Type 1 diabetes and insulin pump therapy, Diabetes of pregnancy, Pituitary disorders, Thyroid dysfunction, Thyroid nodules and thyroid cancer, Female hormonal dysfunction, Osteoporosis and General endocrine disorders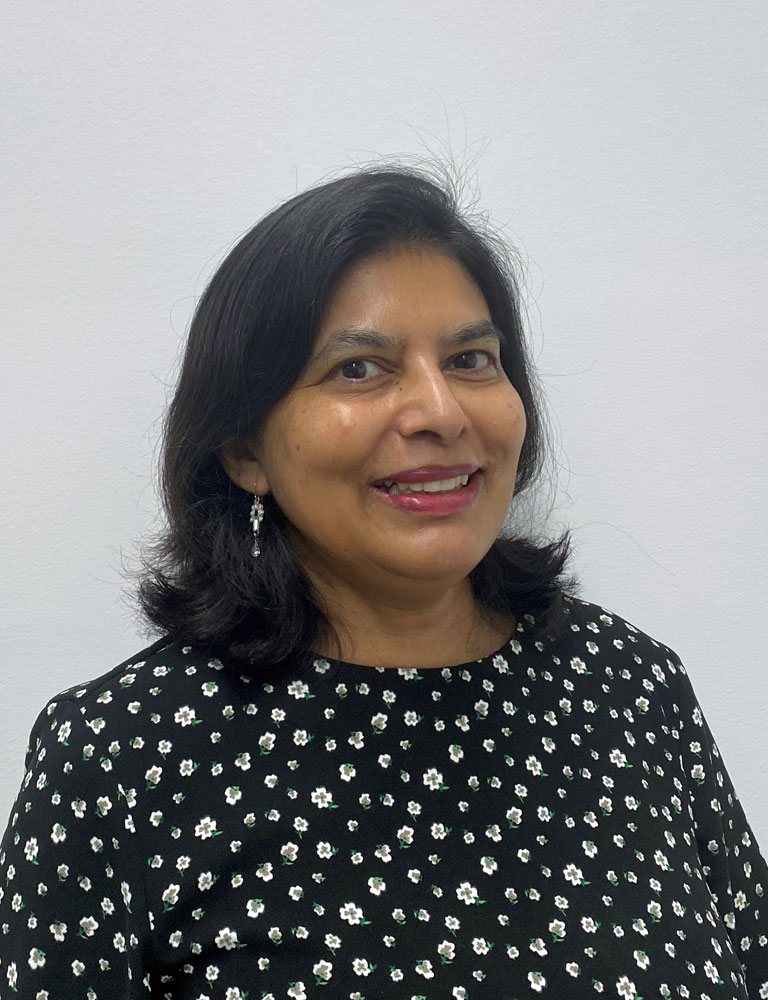 Paediatrician
MBChB, DCH, FCP, FRACP
Dr Farana is a General Paediatrician seeing children with medical and developmental concerns. She has worked in various public hospitals in metropolitan and regional Queensland since 2008. Her special interest is in behavioural and developmental concerns (such as Autism, developmental delay, ADHD, learning difficulties).  This interest led her to work in the Child Development Service at the Gold Coast.  
Dr Farana is trained in administering the ADOS for the diagnosis of Autism and the Griffiths III Developmental Assessment for developmental delay. 
Dr Farana loves learning and clinical work.  So she is currently studying for her Master of Public Health and consulting at Medsana Medical Clinic. 
View ADOS Assessment Information
View Griffiths III Development Assessment Information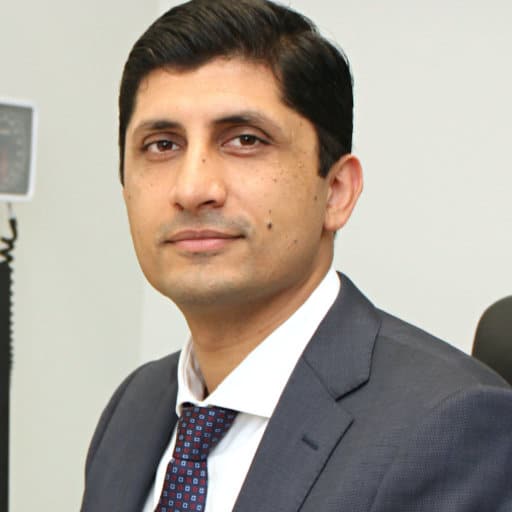 Interventional Gastroenterologist and Hepatologist
MBBS, FRACP
Dr Fazal is an Interventional Gastroenterologist and an advanced endoscopist. He acquired advanced training in Gastroenterology and Hepatology from Royal Adelaide Hospital and was awarded the fellowship of the Royal Australasian College of Physician (FRACP) in 2016.
Dr Fazal subsequently pursued advanced endoscopy fellowships in the UK. He had the privilege to work at the prestigious Royal Marsden Hospital NHS Trust London, where he trained in Endoscopic Ultrasound, Endoscopic removal of large GI polyps (EMR) and gained experience in the management of cancer patients with GI side effects of treatments. He subsequently did another year of fellowship in advanced pancreato-biliary endoscopy (ERCP & EUS) and inflammatory bowel disease at Wolverhampton NHS Trust, UK.
Since returning back to Australia, he has served as an interventional Gastroenterologist in multiple public and private hospitals in South East Queensland. He provides his services to public patients in Logan and Ipswich Hospital, and sees private patients in Sunnybank Hospital, Mater Hospital Springfield and St Andrew's Hospital Ipswich.
Over the last few years, he has developed immense interest in the medical and endoscopic management of obesity. He uses cutting edge endoscopic procedures to induce significant and lasting weight loss without the need for surgery in clinically appropriate settings.
For more information visit: https://www.gutmatters.com.au/
Special Interest:
Endoscopic management of Obesity (Endoscopic Sleeve Gastroplasty, Intragastric balloon placement), High quality endoscopic screening of bowel cancer, Endoscopic removal of large polyps (EMR), Advanced endoscopy (ERCP, EUS), Pancreatic disorders, Hepatobiliary disorders, Inflammatory bowel disease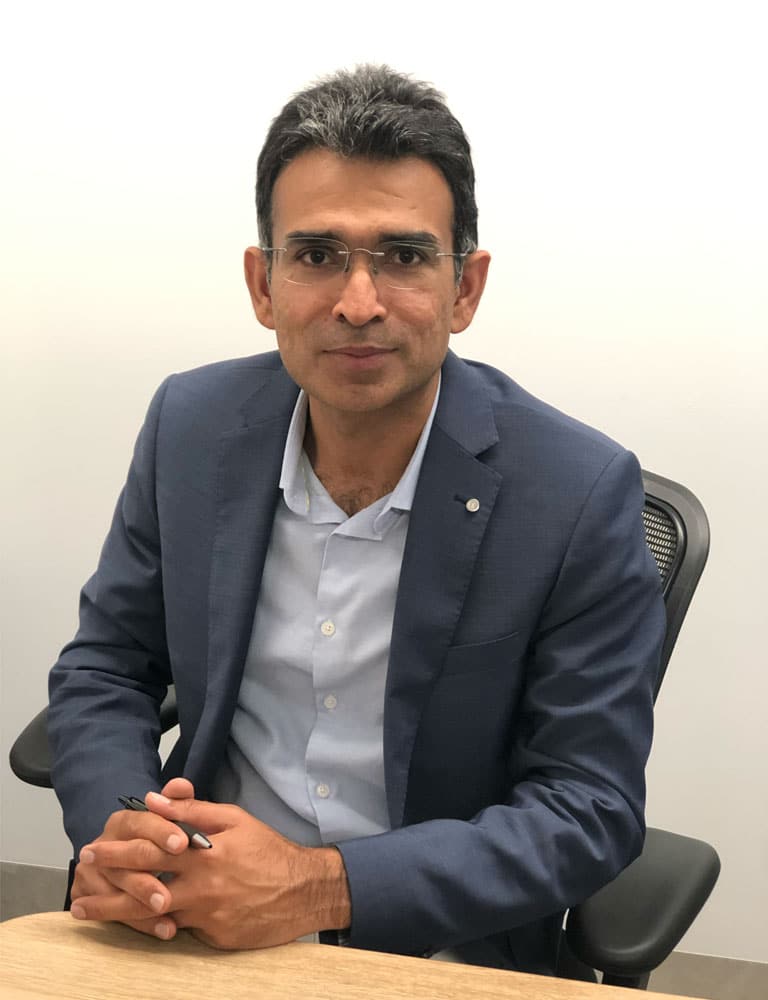 Psychiatrist | MBBS, FRACGP
Dr. Khan is a highly trained and experienced Psychiatrist specialising in adult psychiatric
disorders. He currently practices at the Logan Hospital and Medsana Medical
Clinic. Having worked in psychiatry for over 20 years, Dr. Khan has extensive experience,
skill, and knowledge in the field of mental health.
Dr. Khan is credentialed for TMS therapy through the Black Dog Institute Training Program, a non-invasive therapy for treatment-refractive depression that uses magnetic fields to stimulate nerve cells in the brain.
Dr. Khan's commitment to his patients is evident in his passion for achieving remission or
recovery for those under his care through TMS treatment.
Dr. Khan sees patients aged 16 years and over. DVA referrals are accepted.
As of March 2023, Dr Khan will be able to see patient for their TMS treatments within 4-6 weeks.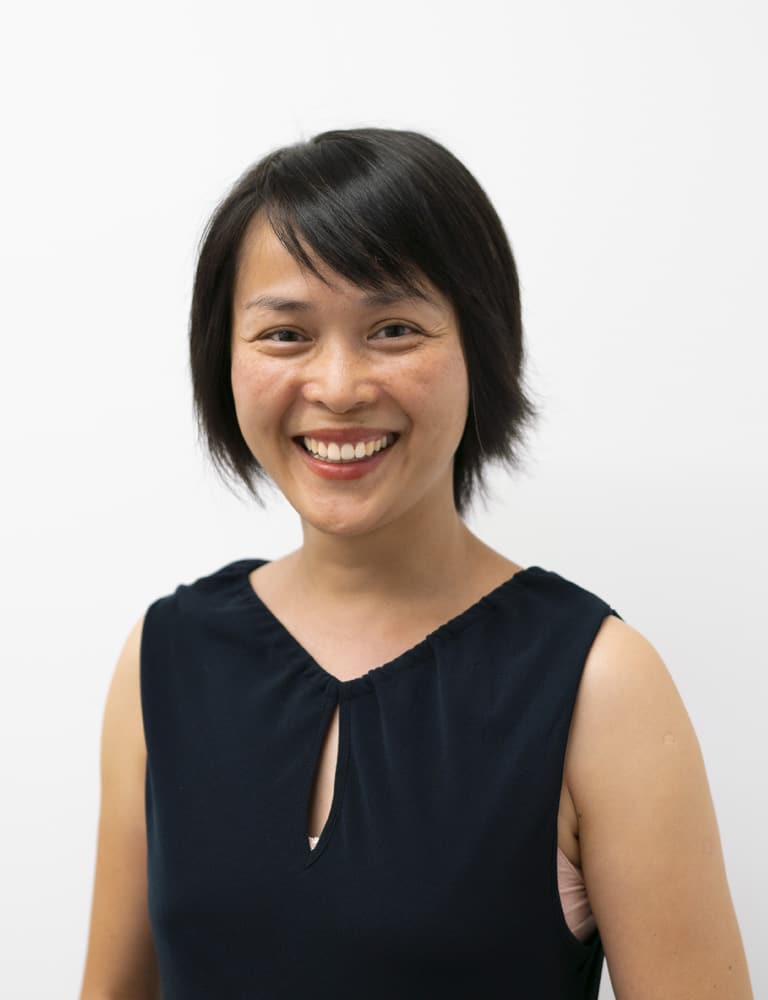 Joanne Mak (My Rehab Team)
APA Titled Neurological Physiotherapist
BPhty, MSc (Rehab)
Director of My Rehab Team and leading a team of physiotherapists, occupational therapists, dietitians, podiatrist and speech therapists. 
Joanne Mak is passionate about enabling people to be excited about their potential through rehabilitation. Working in community rehabilitation for many years in the UK has grounded her strong belief in the significant benefits of community based service. The completion of a Masters degree in Rehabilitation further consolidated her view and understanding.
Today, she is the principal of My Rehab Team. She is also a clinical tutor and delivers lectures at UQ.  Additionally, she is the secretary for Queensland Physiotherapy and Rehabilitation Network (QPRN).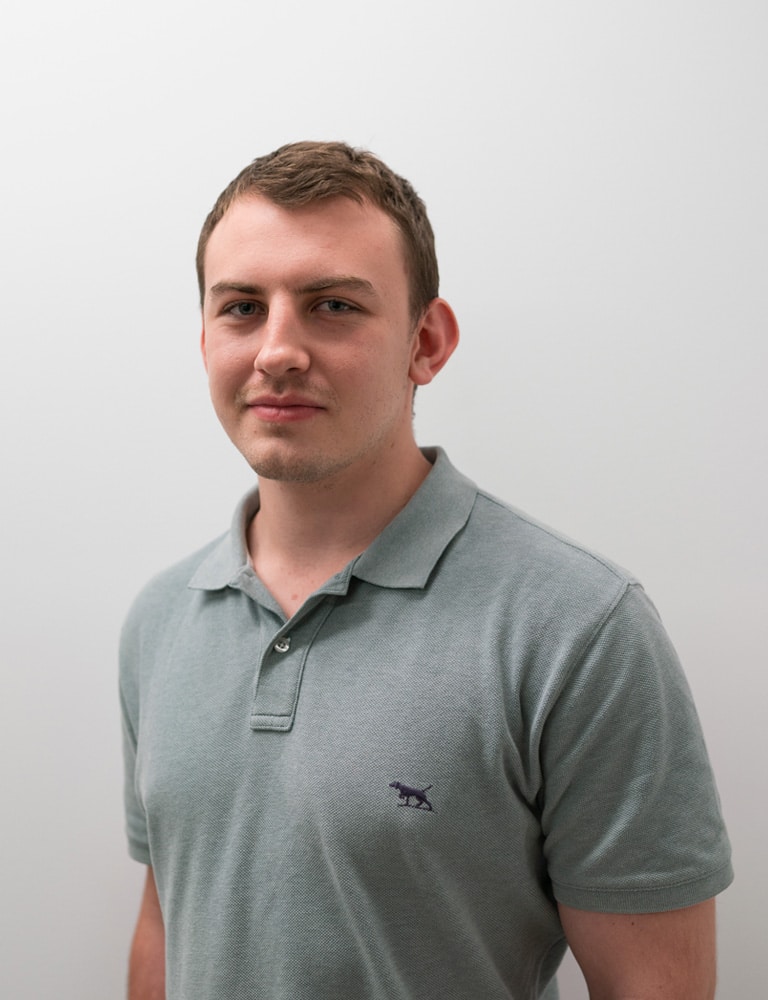 Jacob Cavanagh (My Rehab Team)
Physiotherapist, Functional Capacity Assessor, Sports Physiotherapy
BPhty
Jacob's skills and interests include dry needling, musculoskeletal intervention and spinal conditions.
A physiotherapist can retrain your body to regain physical ability and independence. Jacob has specific skills in assessing and managing pain.
Some of the modalities Jacob uses include – motor relearning, therapeutic exercises, functional electrical stimulation, postural and positioning advice, prescription of aids, orthosis and equipment, dry needling, electrotherapy, and so on.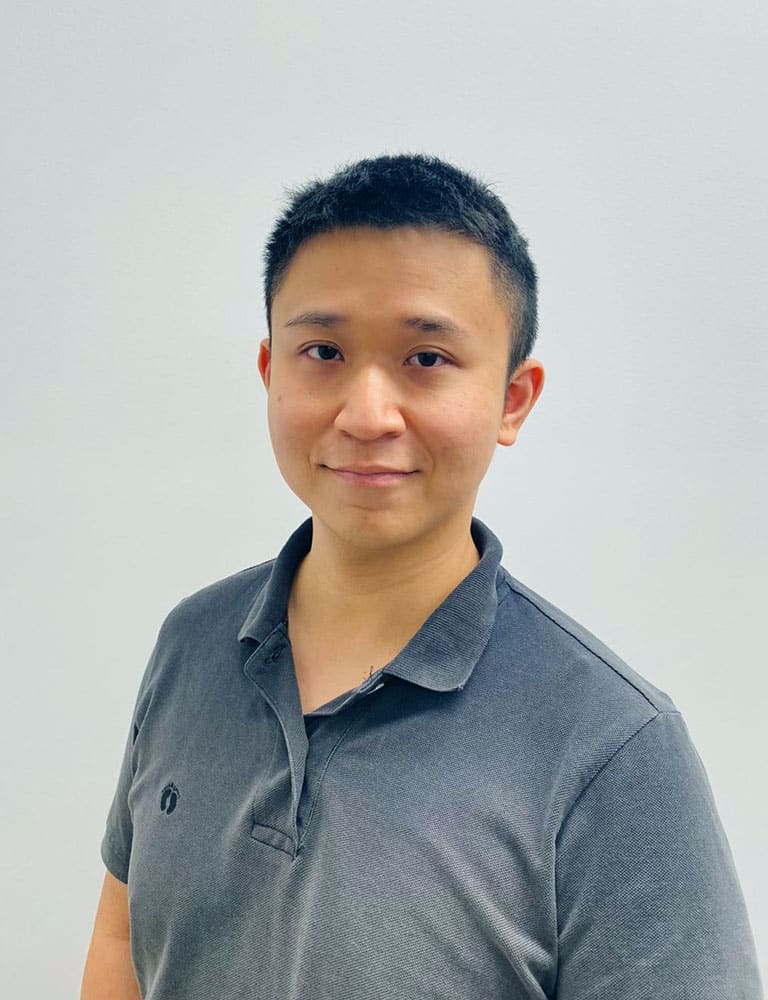 David Chan (My Rehab Team)
Physiotherapist, Functional Capacity Assessor, Dry Needling Therapist
MPhtySt (Master of Physiotherapy Studies)
A physiotherapist is a healthcare professional that assesses, diagnoses, treats and works to prevent disease and disability through movement and exercise. 
David has skills in dry needling, musculoskeletal intervention, neurological and vestibular physiotherapy. 
David is particularly interested in integration between neurological and musculoskeletal physiotherapy using the mean of Japanese traditional drumming (Taiko) and Taiwanese Tai-Chi. 
David uses the following treatment modalities but is not limited to therapeutic exercise, functional electrical stimulation, ergonomic work environment advice, prescription of aids, orthosis and equipment suggestions.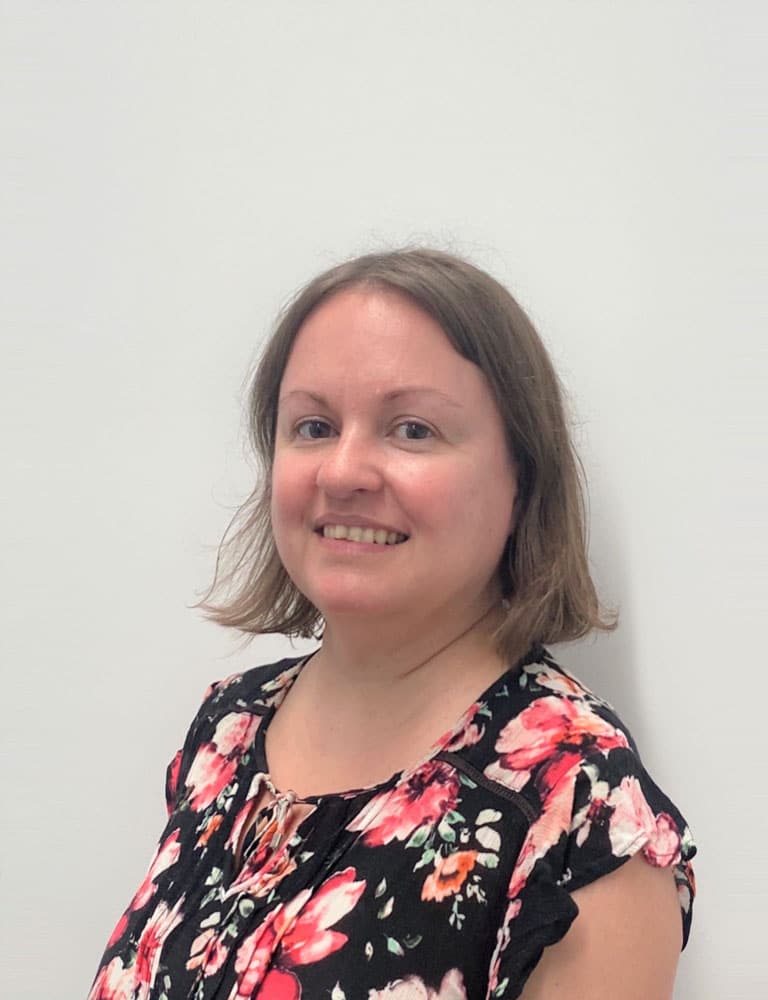 Claire Connolly (My Rehab Team)
Physiotherapist - Continence and Pelvic Health
BSc (Hons) Physiotherapy, MClinRehab
Claire Connolly, trained as a physiotherapist in London which is where she grew up and worked for the NHS for a year before leaving to travel around Australia. During her travels, she enjoyed the Australian lifestyle and opportunities available for physios here that she decided to stay and become an Australian resident.
Since 2006, Claire has worked in the community with older clients and also younger disabled adults. She particularly enjoys working with clients who have neurological conditions and helping them reach their goals.
She has completed a Masters in Clinical Rehabilitation from Flinders University which has helped enhanced her understanding and application of rehabilitation practices.
Claire's other passion is helping clients to improve incontinence issues as often these issues can be effectively managed which improves people's quality of life.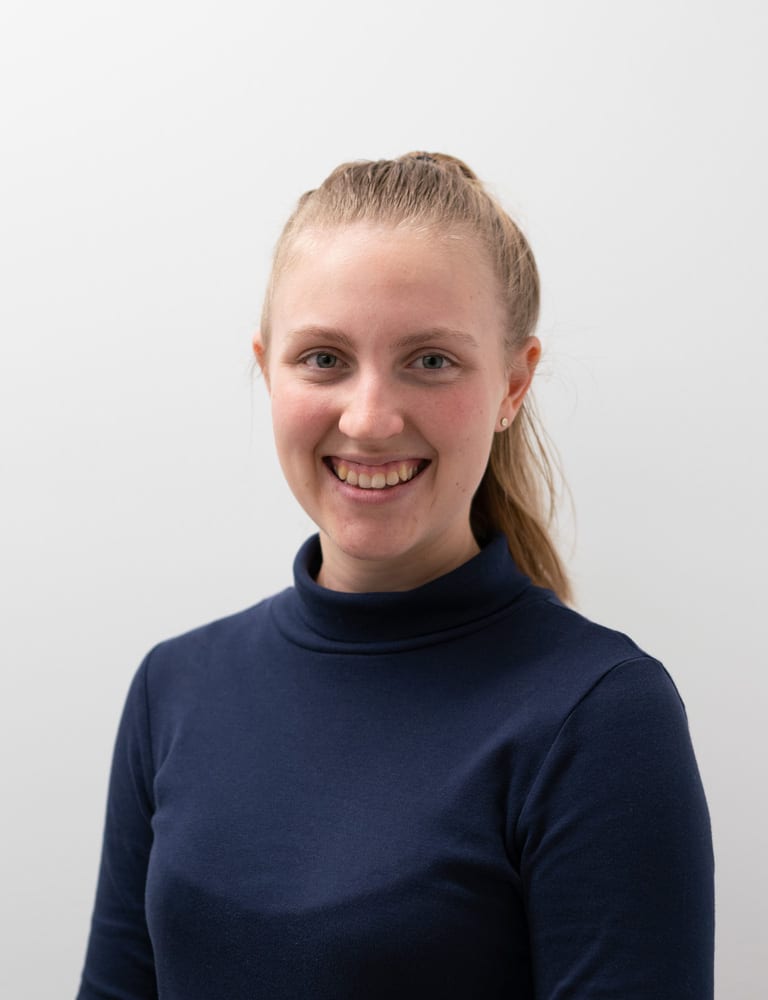 Darcie Rehbein (My Rehab Team)
Exercise Physiologist
BClinExPhys
Darcie is passionate about getting everyone exercising for half an hour every day!
An exercise physiologist is an expert on how exercise affects your muscles, bones, lungs, heart, hormone regulation, and more. This is why Darcie can guide you on exercising for specific rehabilitation or general fitness.
Darcie can also help clients to develop new healthy routines to better manage any medical condition they may have. Holistic approach is the hallmark of exercise physiology as they work alongside other allied health disciplines such as physiotherapy, occupational therapy and podiatry.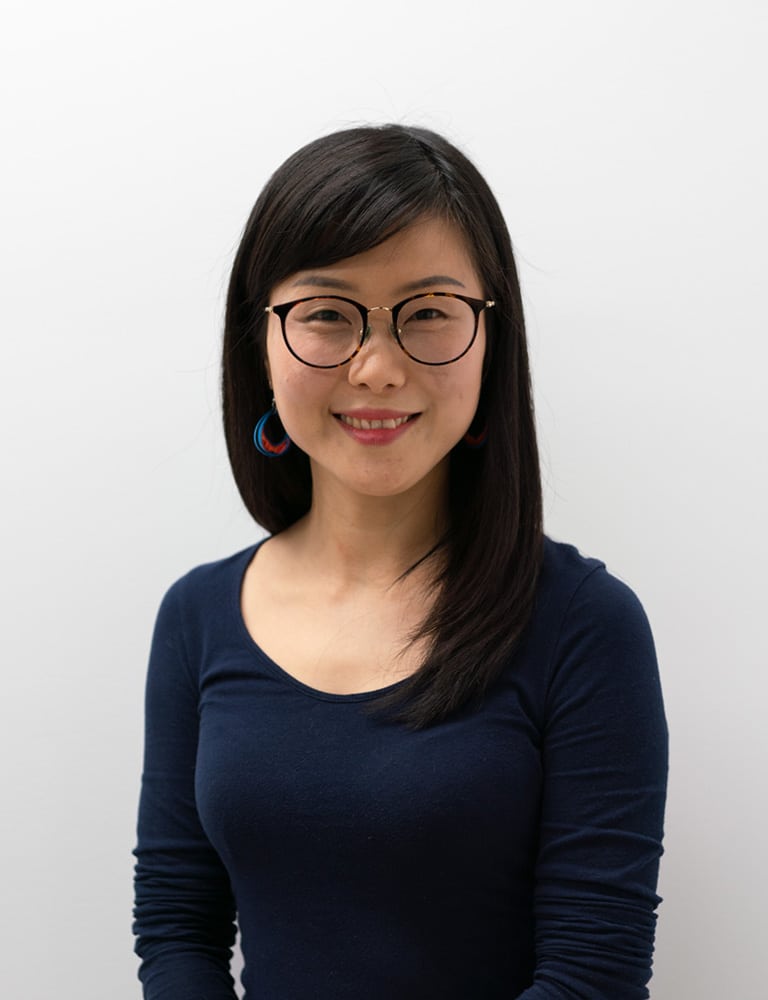 Angeline (Back To Basics Dietetics)
Dietitian
M.Nutr.Diet(PHN), B.Sc.Microb., APD, AN
Angeline is the founder of Back to Basics Dietetics (BBDiet) and a wholefood Dietitian Nutritionist. She is passionate about practising what she preaches and helping others to live healthier lives. Some of her special interests include:
Sustainable weight management
Diabetes management
High cholesterol and high blood pressure
Gut health (IBS, food intolerances and sensitivities)
Plant-based and vegetarian nutrition
Cancer nutrition
Women's health (e.g. Polycystic Ovarian Syndrome (PCOS), pre- and post-menopause syndrome, Endometriosis)
Autoimmune disease management (e.g. Rheumatoid Arthritis, Coeliac disease)
Other chronic conditions
With over 13 years experience working in the health care industry, Angeline has seen great transformation on many people who are willing to give their health a go by taking that very first step towards healthy living.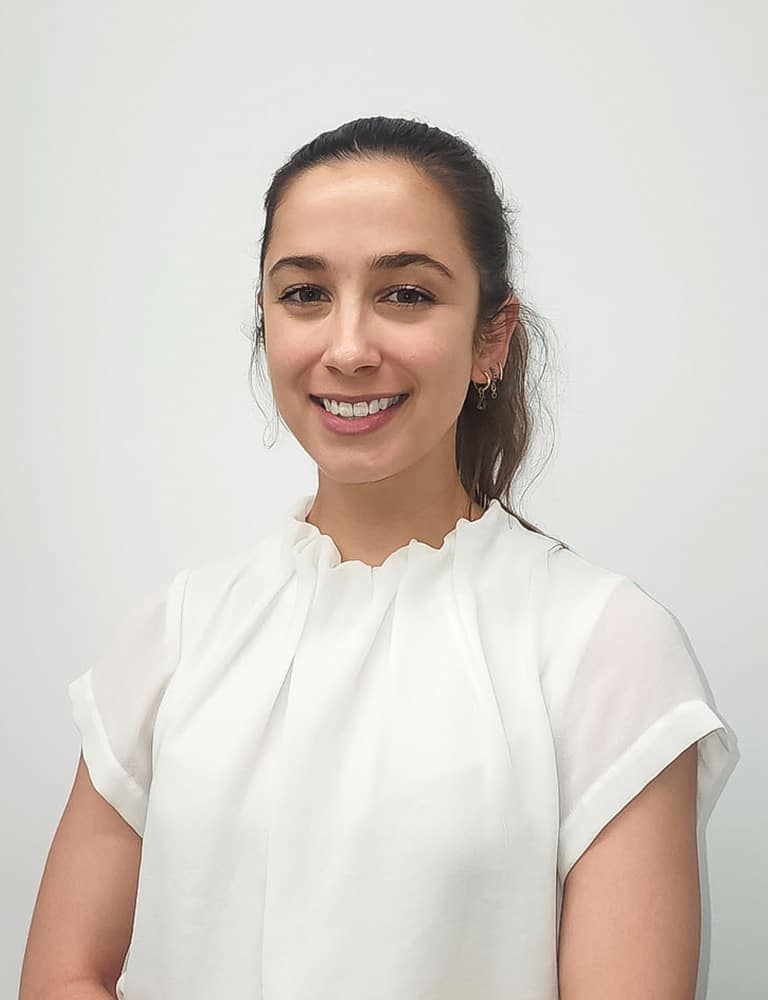 Dietitian
Masters of Dietetics Studies, Bachelor of Exercise & Nutrition Sciences, APD, AN
Kristin is passionate about delivering holistic healthcare – acknowledging many factors such as sleep, stress and exercise can strongly impact health and nutrition status.
Kristin completed her Bachelor of Exercise & Nutrition Sciences and Masters of Dietetics Studies at the University of Queensland. She has hands-on experience working with chronic disease, weight management, binge eating disorder and mental health in a variety of settings.
Her aim is to help you exceed your nutrition goals through personalised nutrition strategies that fit seamlessly into your routine and ultimately become long-term lifestyle changes you can maintain.
Coming from a Greek family, her love for food developed at a young age and inspired her to use this as a tool to help others. Kristin's areas of interest include; chronic disease management, diabetes, weight loss, eating disorders, mental health and people's relationships with foods.
In her spare time, Kristin is usually walking her dog, plays social sports with friends, visits the beach or tries a new restaurant.
Languages spoken: English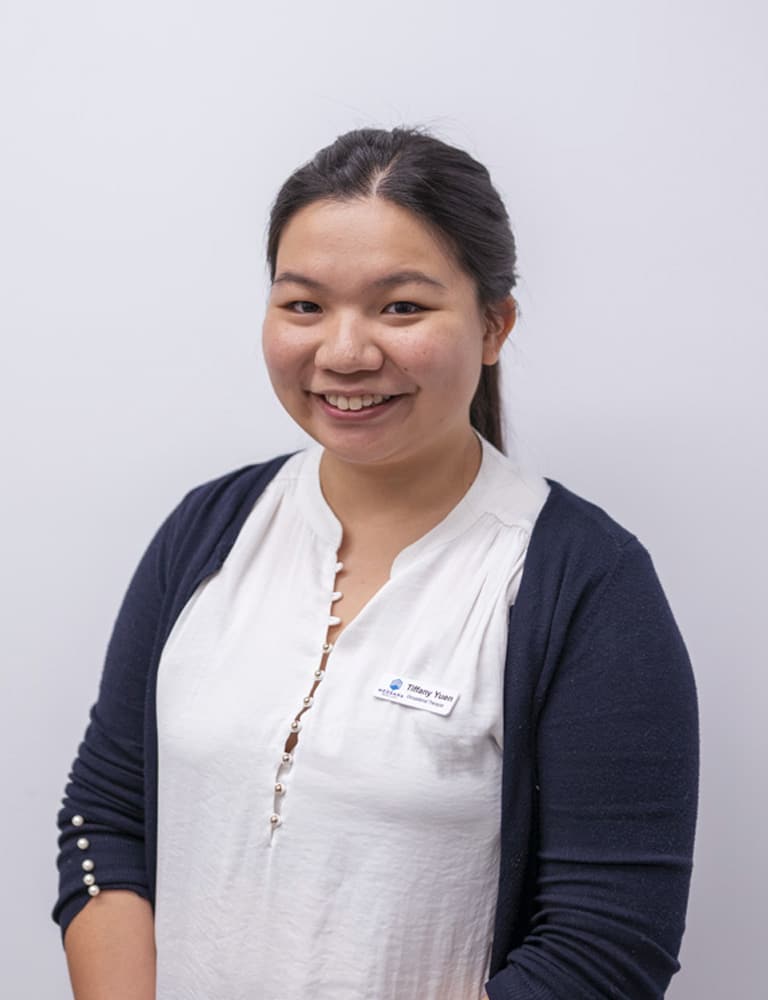 Tiffany Yuen (My Rehab Team)
Occupational Therapist
BOccthy
Tiffany has a wide range of skills and experience; however, her specialty is assisting and training those who have suffered from a stroke with movement of their upper limbs.
Tiffany's Occupational Therapy skills include the rehabilitation of arm function, memory and problem-solving ability; the management of fatigue; the reduction of swelling and scar. She can make recommendations for structural modifications, prescribe aids and equipment to aid your safety and independence function at home.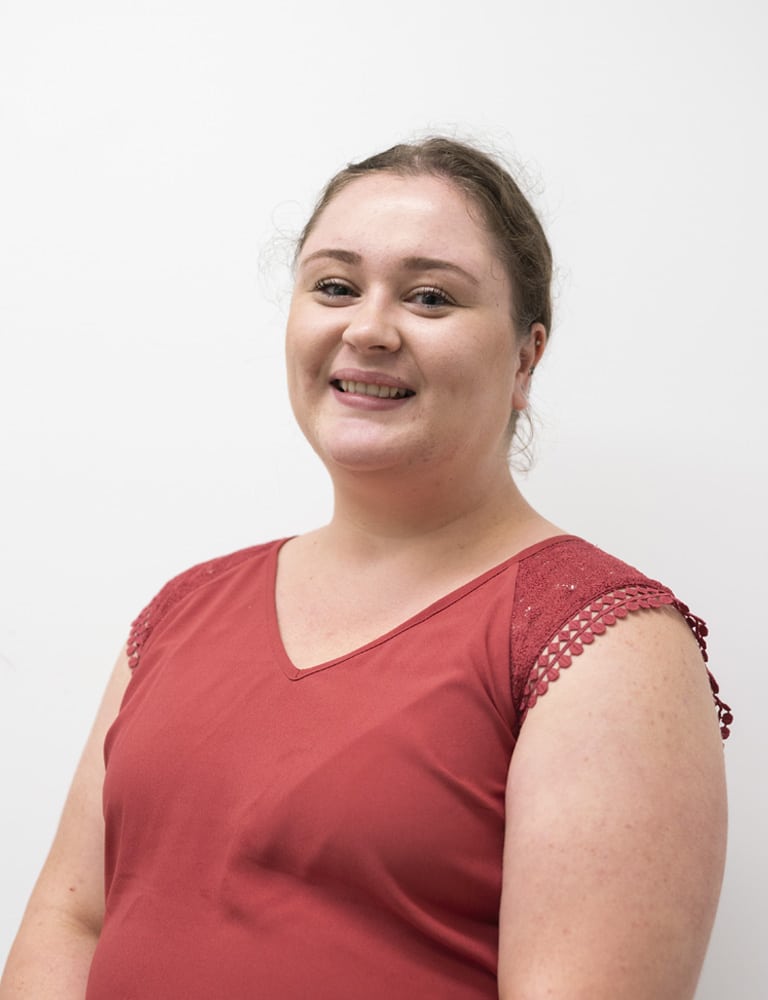 Grace Harris (My Rehab Team)
Grace has two degrees, Bachelor's in Biomedical Science and Master's in Speech Pathology Studies. Speech Pathologist's understand that communication is a fundamental human right, and everyone should be given a voice to participate in whatever their chosen path in life.
Speech Pathologist's specialise in many areas of communication including language, speech, fluency and voice, as well as disorders involving swallowing.
Grace's expertise includes adult neurological conditions, pediatric speech therapy and is also experienced in educating and monitoring infant feeding. She can specifically assist your communication in a relevant context. She can also address the dietary issues caused by your swallowing difficulty.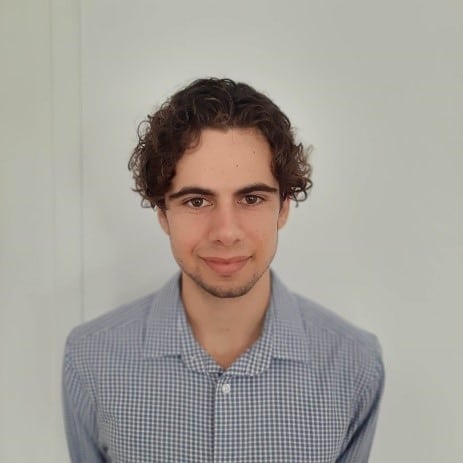 Jack Salcedo (My Rehab Team)
Podiatrist
BHSc (Podiatry)
Jack is a podiatrist who graduated with a Bachelor of Podiatry from the Queensland University of Technology.
Jack enjoys all aspects of Podiatry with a key interest in gait analysis and orthotic prescription. He enjoys aiding in rehabilitation to help improve people's mobility.
Outside of work Jack loves the outdoors and sport, participating in distance running events, mountain biking and hiking.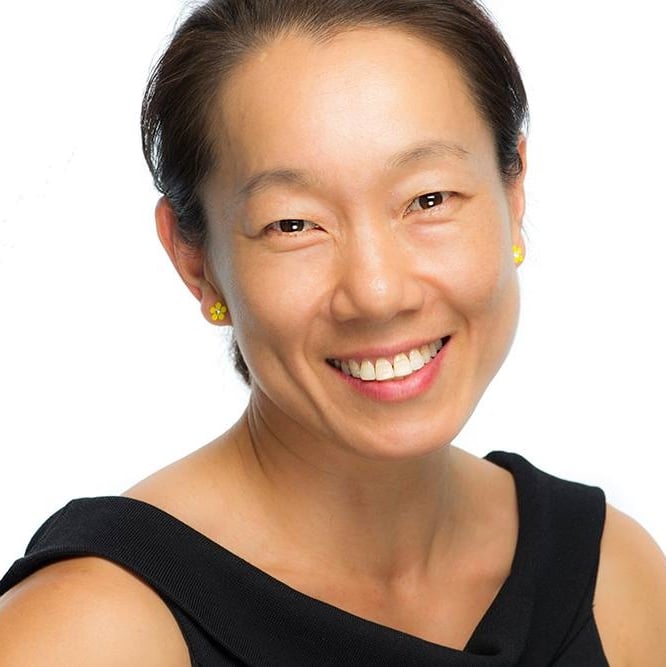 Remedial Massage Therapist
HLT52015 - Diploma of Remedial Massage
SHB50115 - Diploma of Beauty Therapy
Ji Young has devoted the past 4 years to a mobile Allied Health business, My Rehab Team. As a Massage Therapist and Rehabilitation Assistant she has been passionately servicing the Brisbane community. This position inspired her to further her education, resulting in her completing a Diploma in Advanced Remedial Massage and starting her own business with Medsana Medical Clinic. 
She is passionate about enabling people to be excited about their potential through rehabilitation and relaxation. She believes that Remedial Massage Therapy can empower people toward an increasing sense of ability, confidence, and positivity by improving the quality of life for the patient. She believes that this can be done by reducing muscle pain, tension, and strengthening and stretching the muscles.  
Outside of her career, she is passionate about encouraging her friends and family to stay happy, healthy, and active. Ji Young enjoys volunteering as a Support Worker on international Medical Mission's, with one mission being with Dr Linh and Dr Ian, where she supported the medical team at the Free Medical Camp in Hyderabad, India in 2019. She also has a Diploma of Beauty Therapy and spent many years as a Fitness and dance instructor.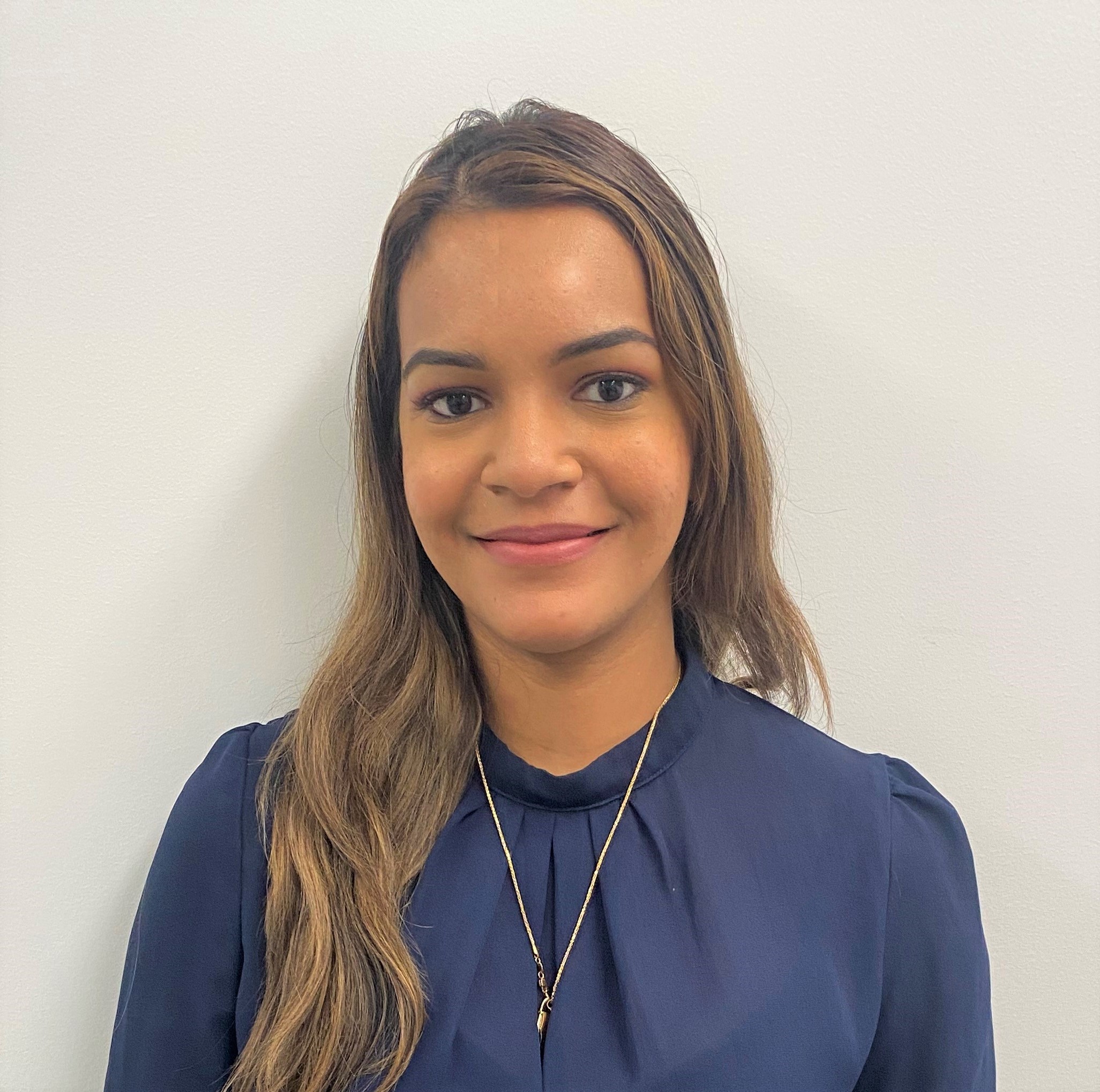 Farzeena is a passionate NDIS Support Coordinator who is committed to providing high quality care to her clients.
With a background of Allied Health and Management, Farzeena has a strong interest in the disability community and creating access to the support they need. She has extensive knowledge of the NDIS scheme which helps her provide exceptional service to her clients.
In her spare time she enjoys shopping, trying new café's with her friends and spending quality time with her family.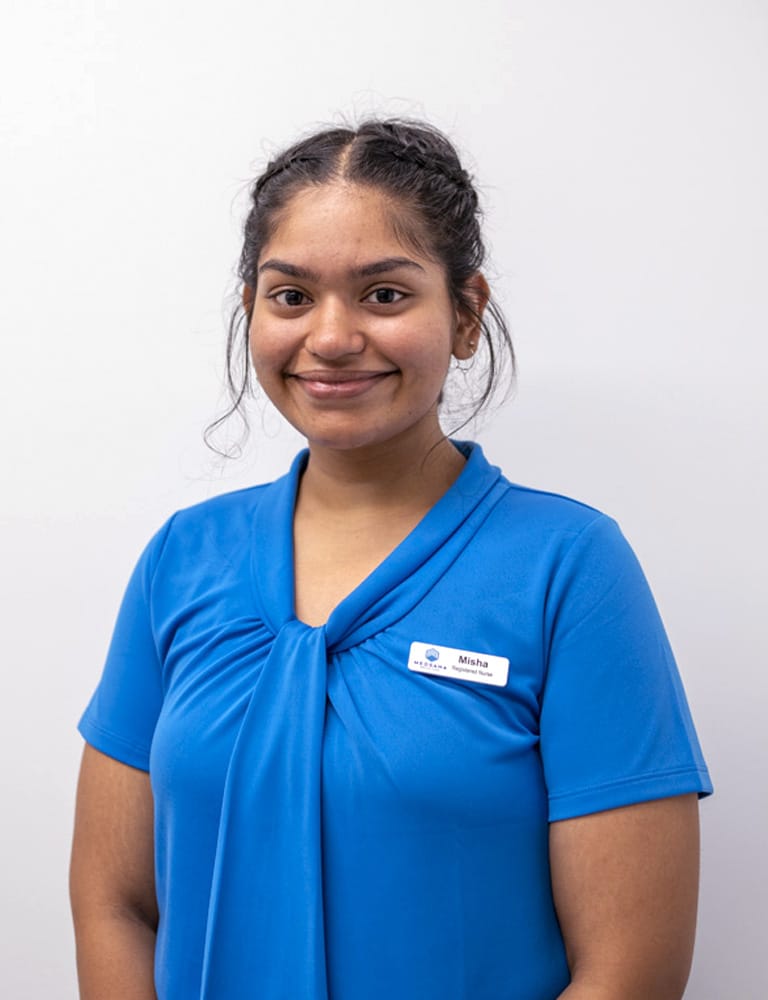 Misha is a passionate empathetic registered nurse who is committed to providing quality health care to the entire community.
She has a strong interest in ensuring that people from all walks of life have access to the support they need, having come from a multicultural background herself.
Outside of work Misha destresses by working out at the gym and using her talent for baking to run a small side business.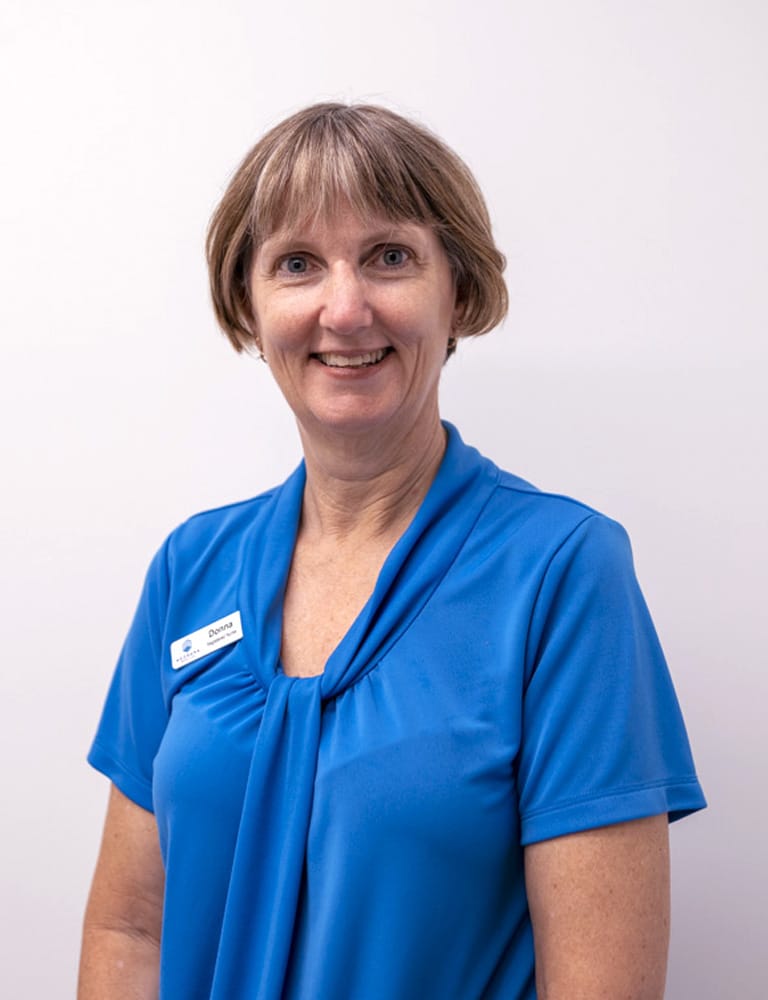 Donna is a registered nurse and paramedic with over 25 years of combined experience. She joined Medsana in 2020 to be part of the multidisciplinary team of medicos delivering and educating clients in various aspects of medical care.
Donna has a post-graduate certificate in immunisations, special interest in cardiac care, diabetes and implementing care plans.
Socially, she enjoys hiking, scrapbooking and travelling the world.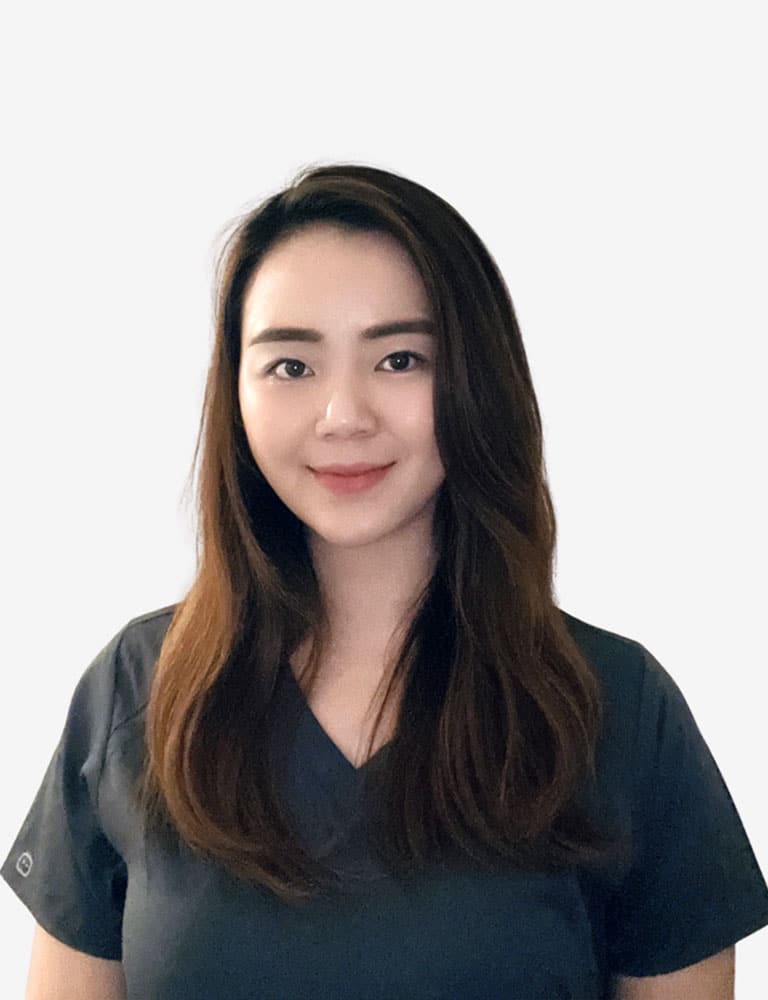 Steffi graduated from the University of Queensland with a Bachelor of Exercise and Nutrition Sciences and a Master of Nursing Studies. She can provide great support to clients in the weight loss program. She also has special interests in skin and cosmetic related nursing care.
She is fluent in Cantonese, Mandarin and English, and finds this useful in providing patient-centred care to our clients.
Outside of work, Steffi likes spending time with family and friends, as well as her three cats. She also enjoys working out at gym.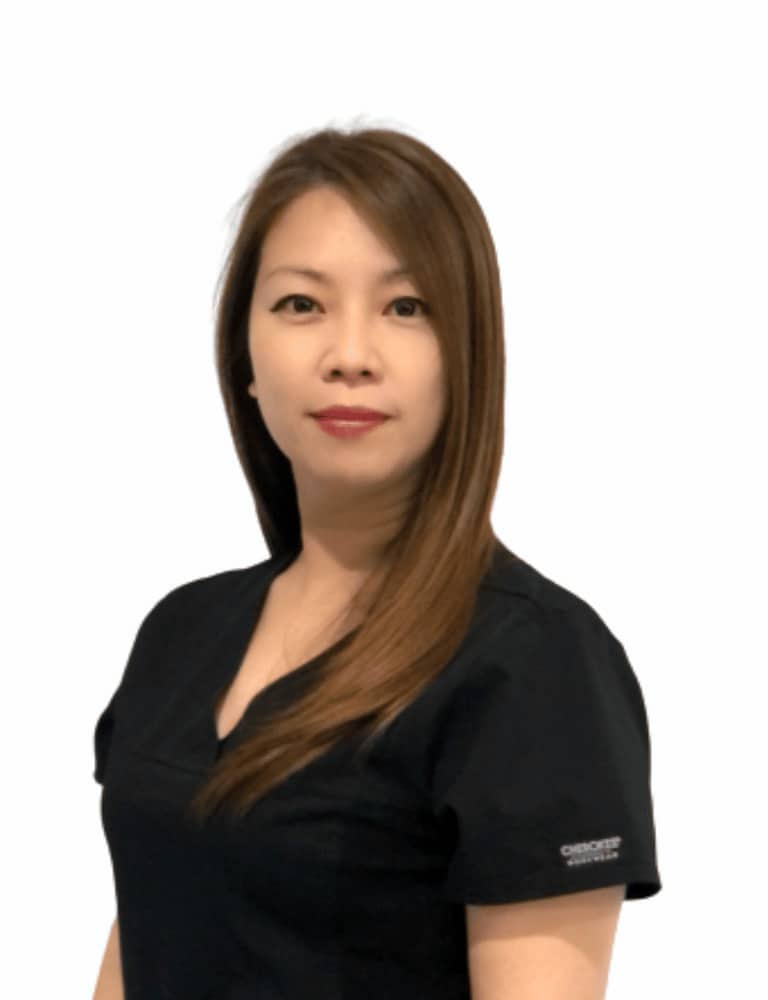 Sharon has over 10 years of experience in  medical administration and reception roles and has a strong focus on customer service and patient care. She has a passionate heart for people and  to make a difference in her community. 
During her free time Sharon enjoys spending time with her family, trying out new restaurants and retail therapy.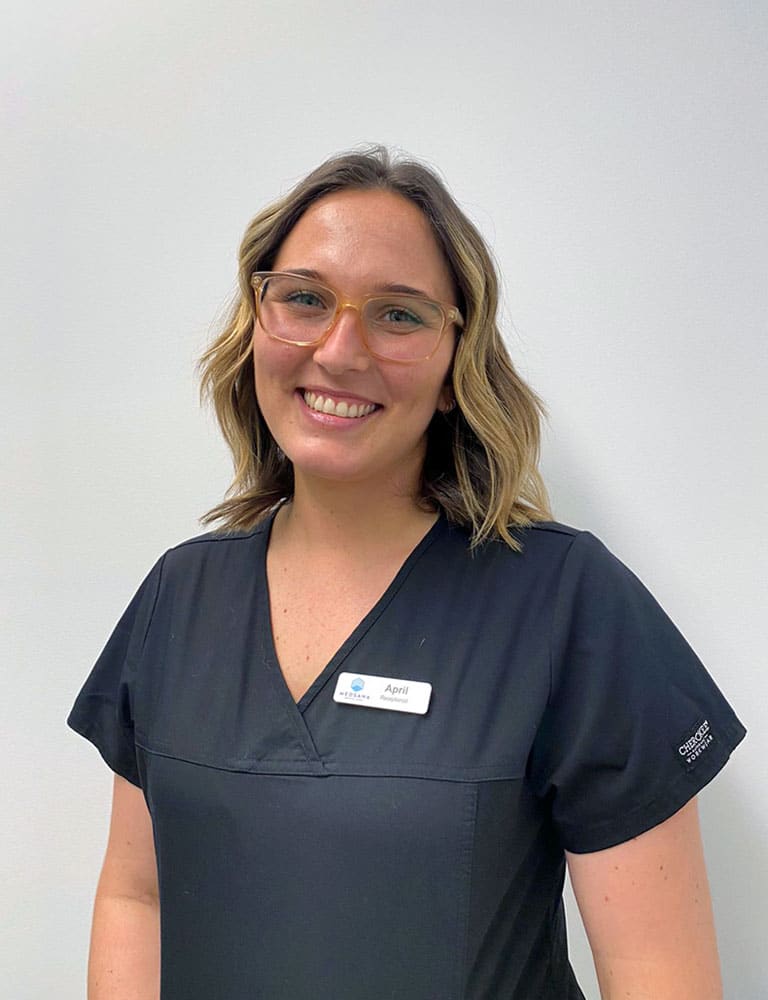 April is a compassionate medical receptionist dedicated to providing Medsana patients with a smooth and pleasant experience. 
Coming from a rural background, April is passionate about ensuring all members of the community receive quality health care. 
During her free time she enjoys spending time outdoors and practising Yoga.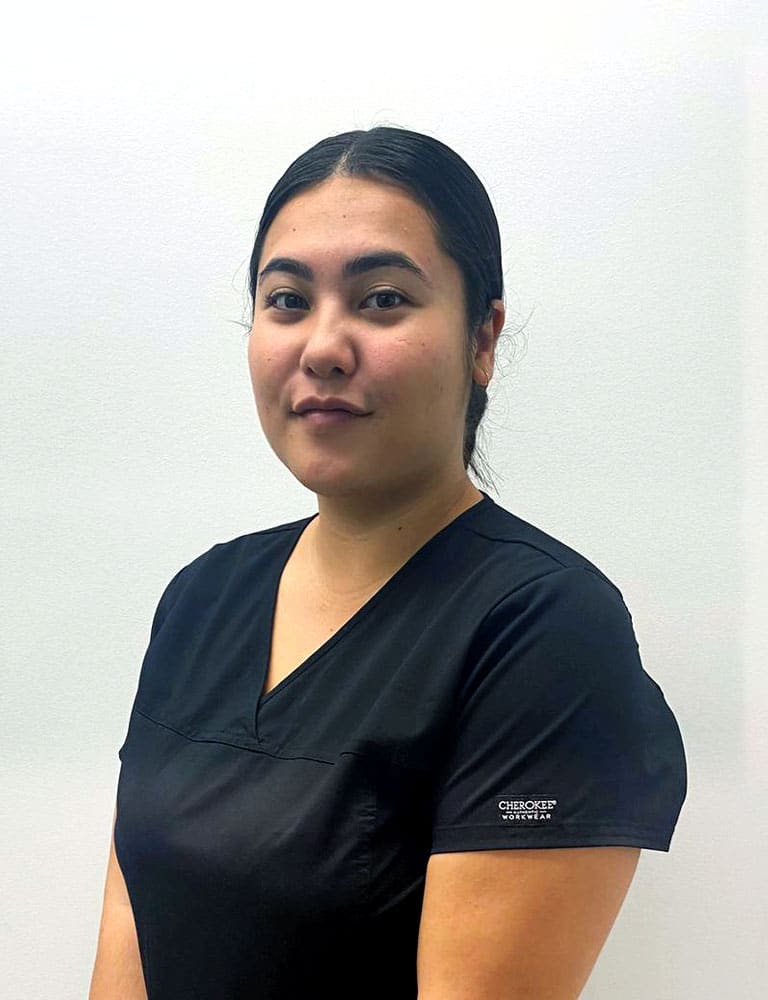 Studying at university level in the medical field herself, Jada understands the importance of high quality healthcare. 
Jada has a passion for helping others with genuine empathy and focus.  She is keen to help the community build healthier lives.  
In her free time, Jada enjoys reading and playing sport. 
Jess is an experienced Medical Receptionist with over 5 years of experience. She brings a friendly smile and approach to her team. Jess has a strong focus on providing exceptional customer service and care to Medsana Patients.
She loves to travel and has visited many places around the world. In her spare time, Jess enjoys growing her side business as a Mobile Lash Technician.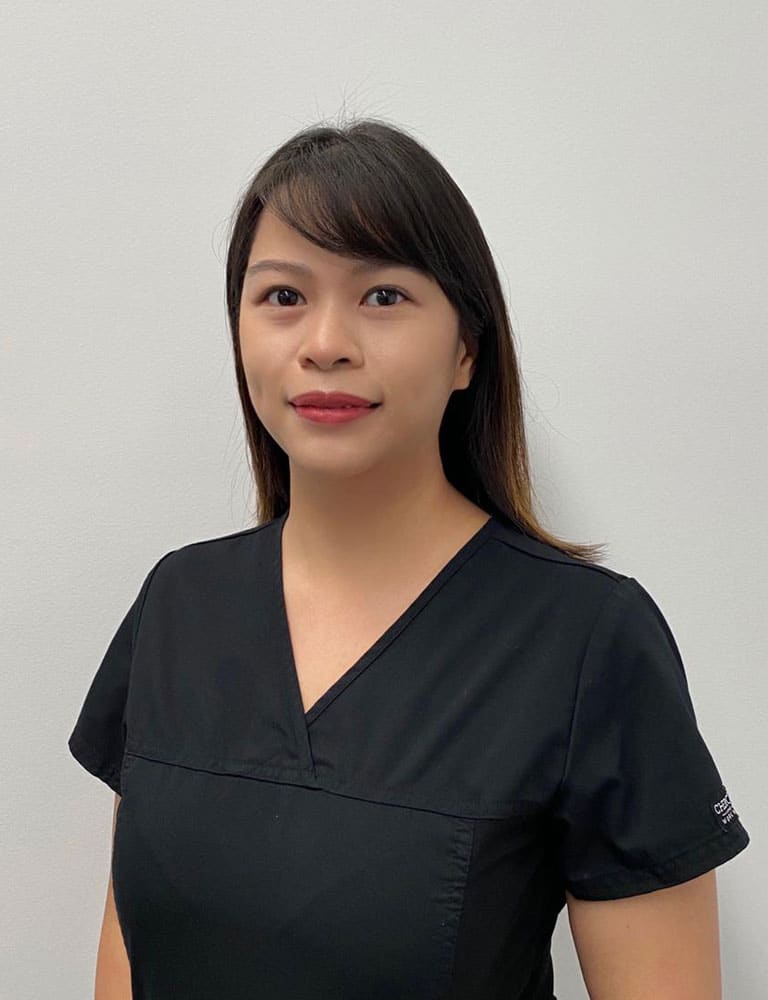 Megan is a kind and caring medical receptionist who is dedicated to providing our patients with the best experience possible. Passionate about Paediatrics, Megan conscientiously handles our Paediatrician appointments from start to finish with care to ensure efficient behind the scenes coordination for our young patients. 
In her free time, Megan enjoys bringing her friends and family together with delicious homemade dishes and tending to her garden. Megan speaks fluent English and Vietnamese.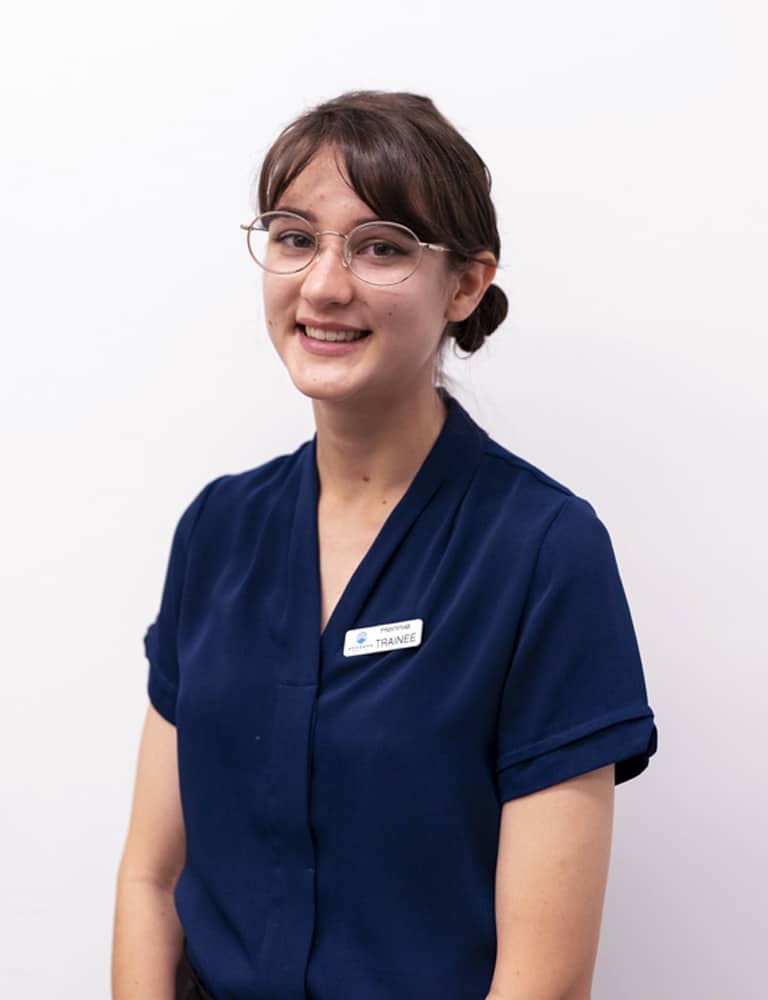 Hennie, our kind-hearted medical receptionist has a passion for providing strong and effective communication to Medsana patients to ensure a comfortable and pleasant GP experience. 
Studying a double degree at university level in Journalism, Philosophy and Politics, Hennie deeply understands the makings of poor- communication and its negative impacts on patient care. 
During her free time, she enjoys cooking plant-based recipes and finding a new book to read. 
Studying at university level in the medical field herself, Jada understands the importance of high quality healthcare. 
Jada has a passion for helping others with genuine empathy and focus.  She is keen to help the community build healthier lives.  
In her free time, Jada enjoys reading and playing sport. 
Hennie, our kind-hearted medical receptionist has a passion for providing strong and effective communication to Medsana patients to ensure a comfortable and pleasant GP experience. 
Studying a double degree at university level in Journalism, Philosophy and Politics, Hennie deeply understands the makings of poor- communication and its negative impacts on patient care. 
During her free time, she enjoys cooking plant-based recipes and finding a new book to read.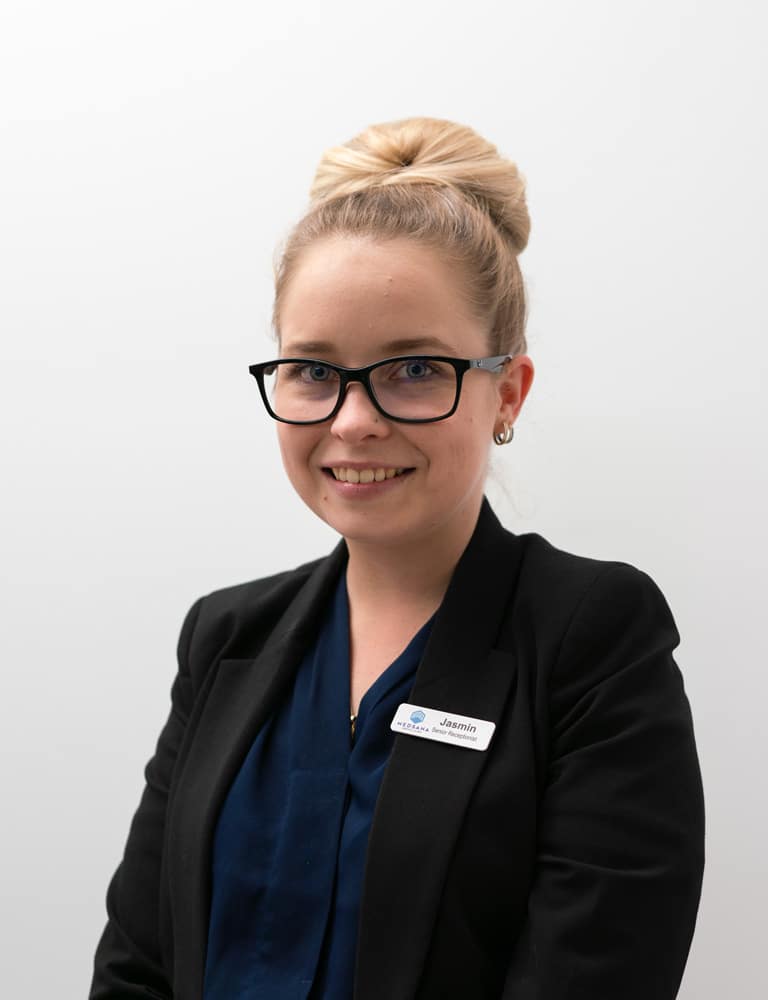 Jasmin is our Practice Manager with many years of experience in the medical industry. Jasmin has always had a passion for helping people and since relocating to Brisbane, is now dedicated to assisting Medsana provide quality health care to the people within the Brisbane and Pacific Island communities.
Outside of work, Jasmin has an interest in photography and exploring the great outdoors.