Kids GP
Children's doctor
Quality medical care for Babies and Children
Caring & Experienced Family Doctors
We have a keen interest in children's health backed by many years of experience. The health of your children are important to us and we can assist in a number of areas that includes management of a broad range of paediatric issues including newborn and infant feeding problems, settling and sleeping issues, rashes, eczema, food intolerance and allergies, constipation, bed-wetting, wheeze and asthma, poor growth, developmental and behavioural concerns as well as care of children with complex medical needs and Chronic conditions.
Newborn babies, breastfeeding concerns and problems new parents face
Our GPs are experienced in caring for all ages, from newborns to toddlers to adolescents and beyond. We provide support to new parents with any issues you may have, including:
Prenatal care
Newborn care and feeding
Infant and childhood immunisations
Sleep issues
Early childhood learning and behaviour
Parental mental health
Everyday medical care
We hold regular parent/baby groups. Details are on our Facebook page.
It is a privilege to be part of the journey from pregnancy and seeing our youngest patients grow up.
We offer a Healthy Kids check in which we perform a comprehensive assessment of your child, including;
Hearing
Speech
Eyesight
Height and Weight
Oral Health
Allergies
Motor skills, behaviour and mood
Our caring team of GP's and Allied Health professionals are here to provide your child with the all the support they need to ensure your child starts school with the best possible health. We will be a one-stop shop for paediatric Allied Health services and work collaboratively when indicated.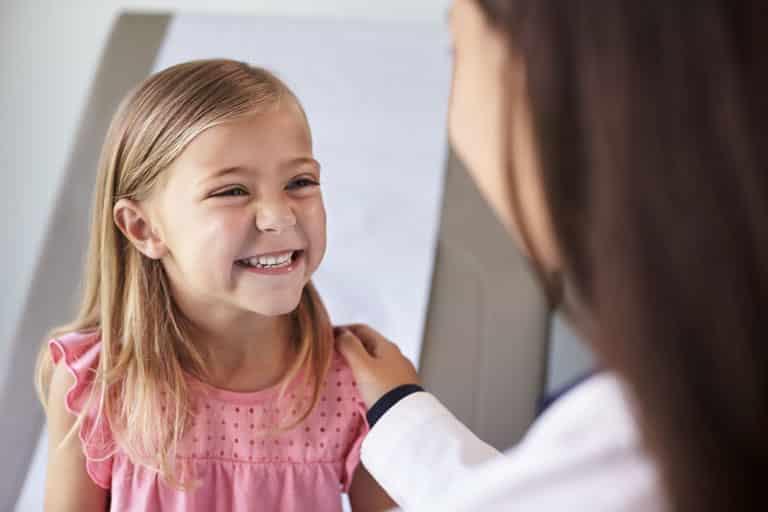 "Medicine comes with hope: the hope of having a healthy child, the hope of being able to raise your family."
Medsana Medical Clinic caters to the specific needs of children to ensure coming to the doctor is a happy and stress-free experience. We have a dedicated kid's fun waiting area and friendly kid's vaccination room.
We also provide vaccinations for older children who may not want to have them done at school. Childhood vaccinations under the Qld Immunisation Schedule are bulk billed at our clinic.
We also provide other vaccines outside the Qld Immunisation Schedule, Meningococcal B/ACWY and travel vaccines.
Childrens' Learning Difficulties
Dr Farana Khan is trained in administering the ADOS for the diagnosis of Autism and the Griffiths III Developmental Assessment for developmental delay. 
Early diagnosis ensures parents and teachers have the information to make an informed decision on what treatment plan and educational placement.
Medsana Medical Clinic can turn down the music and dim the lights in the waiting room to improve your child's health care experience.  If there is adequate sunlight coming through the consulting room windows, we can turn off these lights too.  Please speak to reception for further details.
Common problems children may experience – eczema, allergies, sleeping, behaviour
Our health professionals are experienced and enjoy working with all aspects of child health.
We can develop Action Plans to help you:
Better manage your allergies, eczema or asthma. 
Show you how to use the devices/puffers. 
Provide additional resources and education. 
Collaborate with your allergist and administer desensitisation injections if required.
Our dietitian can assist you through the process of elimination and allergy diets for kids and breastfeeding mothers.