Skin Cancer & Cosmetic Doctor
MBBS, FRACGP, Member of Australasian College of Aesthetic Medicine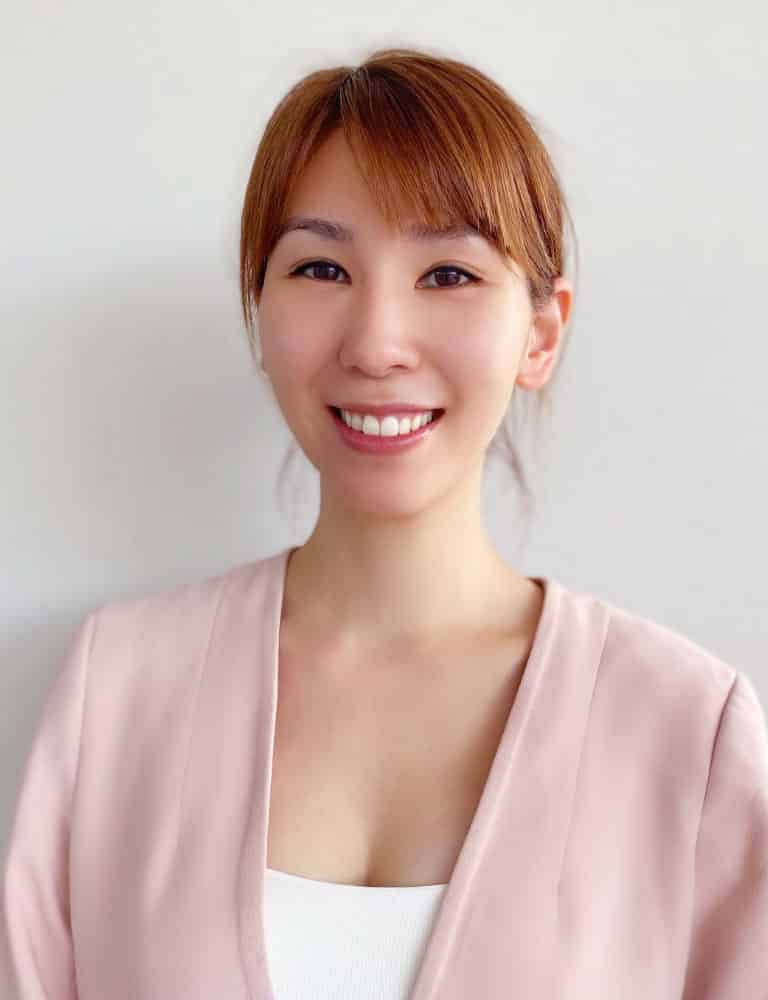 Dr Tina was born in Taiwan and grew up in New Zealand. She graduated from Beijing University in 2010 and has since attained a fellowship at the Royal Australian College of General Practitioners.
​Dr Tina specialises in all aspects of skin cancer and aesthetic medicine. She is trained in a broad range of non-surgical facial rejuvenation treatment to help you look more youthful and to prevent visible signs of ageing. Dr Tina also has Synergie Skin Care available to purchase.
Her focus is to provide an individualised and evidence-based treatment plan to help her clients achieve their desired aesthetic result. ​A complimentary consultation will be offered prior to all treatments. Dr Tina also has a special interest in Women's Health. She is has completed the additional GP training to insert and remove the Mirena (IUD).
Information about some of Dr Tina's services and fees are below. To view a full list of cosmetic services
click here
.
Skin Checks
Skin cancer accounts for the largest number of cancers diagnosed in Australia each year. Melanoma is the deadliest of the skin cancers and sadly 1 Australian dies every 5 hours of Melanoma.  It is also the most common cancer affecting 15 to 39 year old Australians. Fortunately, skin cancer is a treatable form of cancer if it is diagnosed early.  It is important to get to know your own skin, if a mole starts to itch, tingle, change colour or shape, you should get it checked. It is recommended that you have your skin checked once a year. The sooner a skin cancer is identified and treated, the better your chance of avoiding surgery or, in the case of a serious melanoma or other skin cancer, potential disfigurement or even death. It is also a good idea to talk to your doctor about your level of risk and for advice on early detection.
All skin checks are BULK BILLED
Fees may apply for biopsy's or excisions. 
Cosmetic Treatment/Procedure Pricing
The initial assessment/consultation is FREE of charge.
Anti wrinkle injections
1mL $600
2mL $1100
3mL $1500
Lip Fillers
+ MUCH MORE
Mirena Insertions
Mirena is a hormonal intrauterine device, or IUD, that can be used for long-term birth control and to treat heavy periods. Mirena is a T-shaped device that contains levonorgestrel, a type of hormone that prevents pregnancy. This contraception last for up to five years.
Initial assessment/consultation is BULK BILLED
Fees do apply for the procedure.
Review consultations will be BULK BILLED
Iron Infusions
An iron infusion is a straightforward procedure where Iron is mixed with Saline and administered into a vein. This means that an iron infusion is administered intravenously. The fluid is slowly dripped into the vein and as the Iron and Saline solution mixes with the blood, it works to restore iron levels within the body to a health range. This option must be discussed with a Medical Practitioner before commencing. 
Initial assessment/consultation is BULK BILLED
Fees do apply for the procedure/treatment.
For more information or to book an appointment, please call our friendly reception team. 
Special Interest:
Cosmetic Injectables, Non-Surgical Face-Lifts, Cosmeceuticals, Chemical Peels, Micro Needling, Photodynamic/Low Level Light (LED) Therapy, Platelet Rich Plasma Therapy, Skin Cancer Checks and Management, Women's Health (including Mirena insertions), Iron Infusions