Empowering you towards recovery and a healthier life.
Our Physiotherapy team can retrain your body to regain physical ability and independence.  We also have specific skills in assessing and managing pain. 
Some of the modalities we use include:
motor relearning
therapeutic exercises
functional electrical stimulation
splinting and casting
postural and positioning advice
aquatic physiotherapy (hydrotherapy)
prescription of aids
orthosis and equipment
acupuncture
electrotherapy, and so on
Our Occupational Therapy (OT) team focus on your daily activities and occupation. With their expertise in OT management, they will assist you to return to your previous roles or toward new life opportunities.  
Our Occupational Therapy skills include:
rehabilitation of arm function, memory and problem solving ability
fatigue management
reduction of swelling and scar
We make recommendations for structural modifications, prescribe aids and equipment to aid your safety and independence function at home.
Also known as language and speech therapy, Speech Pathology targets problems affecting communication, the voice, and swallowing. It also looks at problems with the facial muscles.
Our Speech Pathologist can specifically assist your communication in a relevant context.  We can also address the dietary issues caused by your swallowing difficulty. Part of our Speech Therapy program may also involve the prescription of aids and equipment.
Our Podiatry focuses on managing problems originating from the foot and ankle including the skin and nails.  Prescribing appropriate footwear and orthosis, are amongst our areas of Podiatrist expertise. 
We can also identify and address problems with the way you walk and some common problems we encounter in people with a neurological condition such as in-grown toenail, footdrop, and spasticity in muscles of the toes, foot and ankle.
Our role as Dieticians is not only to help you decipher through a world overloaded with confusing dietary information but also tailor a nutritional program which is appropriate for your dietary objective, health condition and your budget! 
Our Exercise Physiologists are health professionals who specialise in developing safe, individualised exercise and rehabilitation programs for people who present with a variety of health conditions, injuries or disabilities.
Regular exercise is an essential part of managing your health and wellbeing. Our Exercise Physiologists are experienced working with different age groups, fitness levels and medical backgrounds. Our Exercise Physiologists will work with you at your pace and utilise personally tailored exercises to optimise your health and reach your individual goals.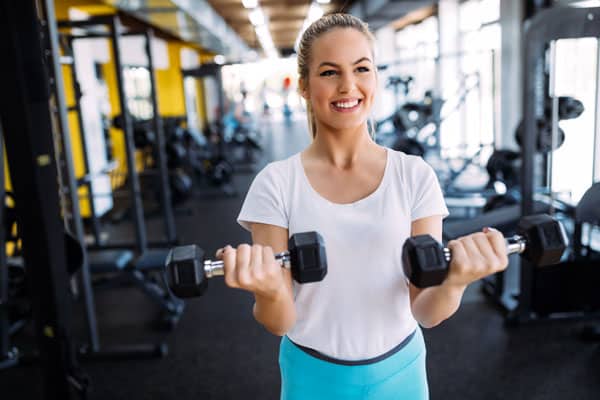 "There is no shortcut. It takes time to build a stronger better version of yourself."